These vegan chicken drumsticks are ideal for a midweek meal
ADVERTISEMENT FEATURE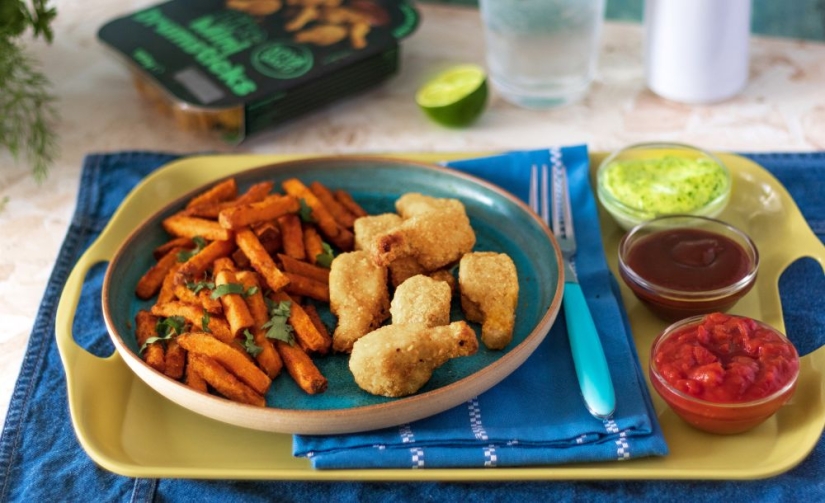 With more people reducing their meat intake and opting for plant-based alternatives, we're seeing a slew of new meat-free products hit the shelves. If you're looking for chicken-style alternatives, then check out the latest launch from plant-based brand LikeMeat, which has expanded further in the UK with its Like Mini Drumsticks, now available at Tesco.
Ideal for mid-week suppers and speedy family meals, the drumsticks are easy to cook as they can be baked or fried, and go well with a side salad or chips and dips. They're even a great stand-in for your favourite chicken takeaway!
Like Mini Drumsticks are 100% plant-based, a great source of protein and fibre, and free from gluten and dairy.
LikeMeat is a leading producer of meat-free food in Germany, and as part of the LIVEKINDLY collective is on a global mission to make plant-based living the new norm. The latest launch joins a line-up of other meat-free products from the brand, including chicken, sausages, nuggets and schnitzels.
"We're really excited to be bringing our newest Like Meat product – Like Breaded Mini Drumsticks – to Tesco and its customers," Domencio Speciale, general manager at LIVEKINDLY Collective UK, said.
"LikeMeat continues to inspire, with exciting new product concepts to fulfil every occasion," Domencio added. "These succulent mini drumsticks offer all the taste of consumers' favourite chicken-based snacks but are 100% plant-based and gluten-free too."
Find Like Mini Drumsticks in the chilled aisle at Tesco for £3. To find out more visit likemeat.com
More from Vegetarian blog