Vegan Soda Bread
Serves: 8
Ready in: 30 to 60 mins
There's nothing like making your own bread at home! This recipe comes courtesy of Niki Webster of RebelRecipes.com, and couldn't be easier to make, using a mixture of plant-based yoghurt and apple cider vinegar to achieve the desired flavour that soda bread is so well-known and loved for. Rebel Recipes (Bloomsbury £26) is out now.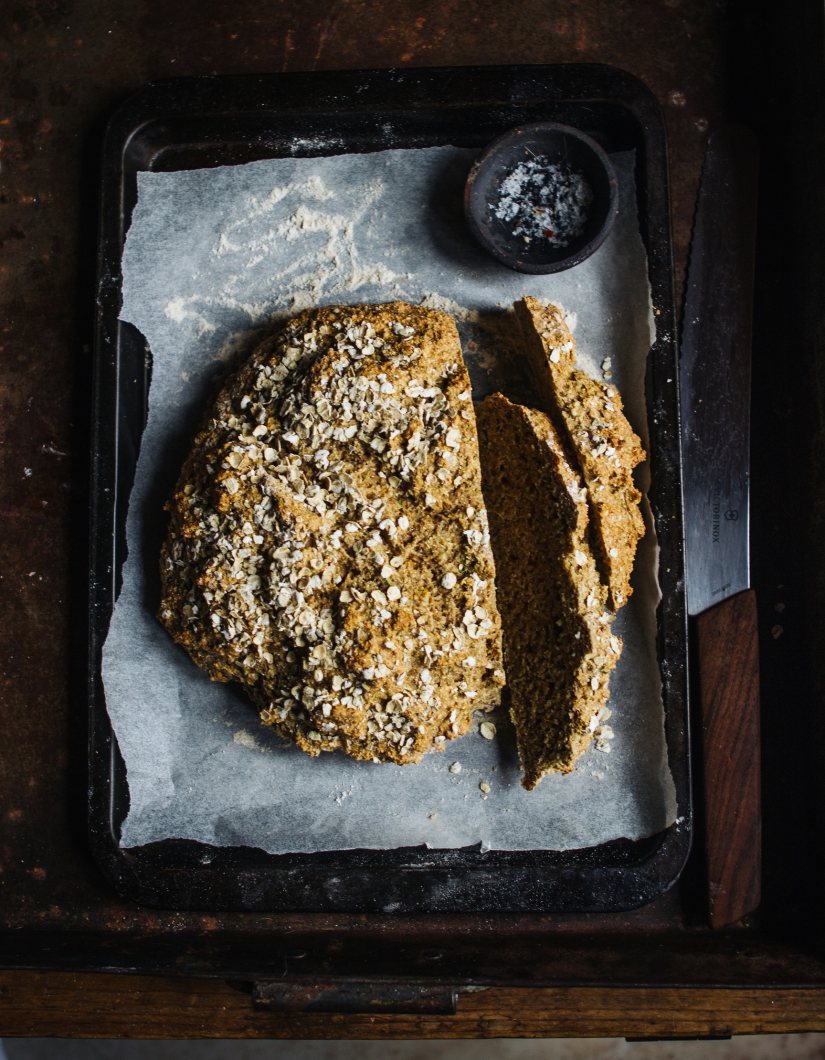 Ingredients:
350g spelt, wholemeal or rye flour – or a mix (I used 200g wholemeal & 150g spelt here)
3 tsp caraway, fennel or cumin seeds
1 tsp sea salt
2 tbsp chopped nuts/seeds
1 tsp bicarbonate of soda
250ml almond/oat milk
75g plant-based yoghurt (I used coconut)
1 tbsp apple cider vinegar
a few oats sprinkled on top
method:
Preheat your oven to 200C/400F/Gas 6. Mix all of the dry ingredients together thoroughly in a large bowl. Add the almond milk, apple cider vinegar and yogurt, and stir to combine.
Stir until you get a dough and then form into a ball. Place the ball on a floured baking tray and then cut a deep cross in the centre. Sprinkle a few oats on the top.
Now place the bread in your preheated oven for 35-40 minutes.
Remove from the oven and allow to cool a little.
Print Recipe
www.rebelrecipes.com/
Did you make this recipe?
Share your creations by tagging @livegreenandgood on Instagram with the hashtag #livegreenandgood