Tofu Tom Yum Soup with Coconut
Serves: 4
Gluten Free‏ Quick Make Vegan Friendly
A classic hot and sour soup found all over Thailand. It's normally served as a clear broth but the coconut milk helps round off the hot chilli flavours in this recipe.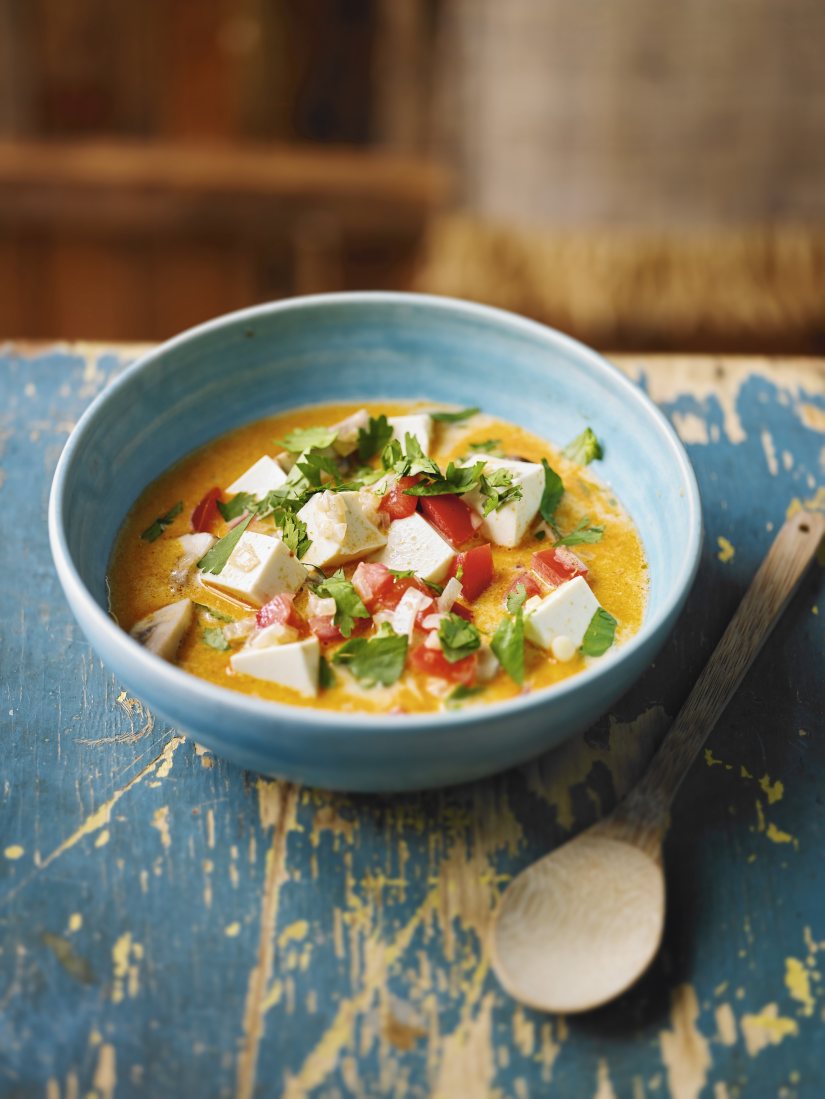 Ingredients:
1 tbsp oil
3 shallots, finely chopped
200g chestnut mushrooms
2 tbsp frozen Cooks' Ingredients Spicy Thai Mix
1 red Thai chilli, deseeded and roughly chopped
2 tsp tomato purée
Zest and juice of 1 lime
200ml vegetable stock
400ml can coconut milk
3 tomatoes, roughly chopped
349g pack Blue Dragon Extra Firm Silken Style Tofu, diced
2 tbsp chopped coriander
method:
Heat the oil in a large saucepan and fry the shallots for 2-3 minutes, then add the mushrooms and cook for 1-2 minutes.
Meanwhile, place the Thai mix, chilli, tomato purée and lime zest in a small food processor and blitz to a smooth paste and add to the pan. Cook for 1 minute.
Stir in the stock, coconut milk and tomatoes, cover and simmer for 5 minutes. Add the tofu and lime juice and cook for 1 minute to heat through.
Serve sprinkled with coriander.
Print Recipe
waitrose.com/
Did you make this recipe?
Share your creations by tagging @livegreenandgood on Instagram with the hashtag #livegreenandgood