Three-ingredient Banana Pancakes
Serves: 3
Ready in: Under 15 Mins
Cost Cutting Quick Make Vegan Friendly
Know your nutrients
These fluffy pancakes are a great way to start the day. The riper the banana, the sweeter the pancakes, so use up that banana you're ready to throw away. Serve with toasted pecan nuts, vegan yoghurt and maple syrup, if you happen to have some. Maple syrup can be expensive, however you can buy premium grade maple syrup from low-price supermarkets, and it lasts for ages. If it is out of your price range, drizzle with golden syrup, or substitute for puréed seasonal soft fruits. Recipe extracted from 15 Minute Vegan on a Budget by Katy Beskow (Quadrille, Hardback & EBook). Photography: Dan Jones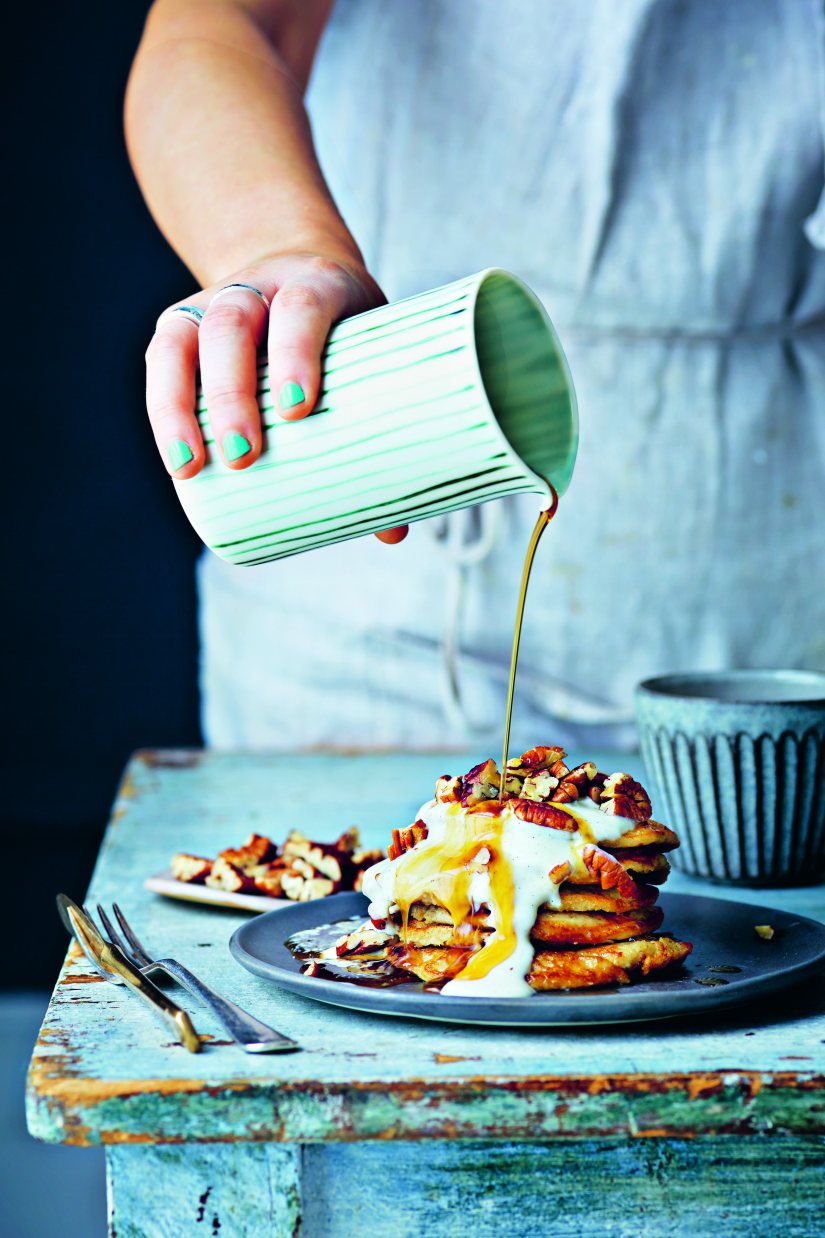 Ingredients:
1 tbsp sunflower oil, for frying
1 medium ripe banana, peeled
100g rolled oats
300ml sweetened soya milk
method:
Heat the oil in a frying pan over a low–medium heat while you prepare the pancake batter.
Throw the banana, oats, and soya milk into a jug blender, or add the ingredients to a bowl and use a hand blender to blitz to a semi-smooth batter.
Add tablespoon-sized amounts of the batter to the hot pan, cook for 2 minutes until golden, then flip and cook the other side for a further 2 minutes. Serve hot.
These pancakes work well with any type of non-dairy milk you have available. For a nuttier flavour, try almond milk.
Print Recipe
www.hardiegrant.com/uk/quadrille
Did you make this recipe?
Share your creations by tagging @livegreenandgood on Instagram with the hashtag #livegreenandgood