Noodle Pot
Serves: 1
Cost Cutting Gluten Free‏ Quick Make Vegan Friendly
This quick and easy noodle pot creates an Asian-style soup that can be transported easily and is ready to eat in 5 minutes. It's packed with lots of fresh ingredients to offer a nourishing and delicious lunch.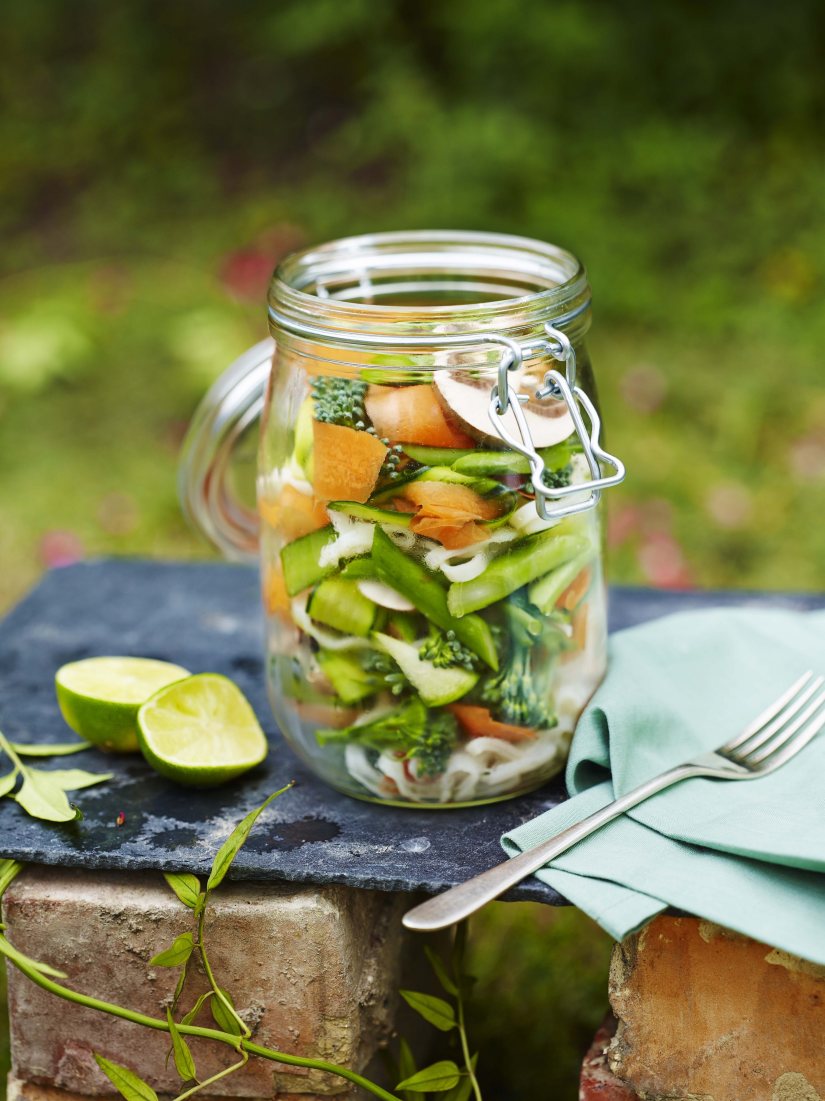 Ingredients:
½ courgette, peeled into ribbons with a vegetable peeler
1 tbsp miso paste
3 mushrooms, sliced
3 spring onions, finely sliced
2 tsp root ginger, grated
½ mild red chilli, thinly sliced or chopped
100g Tenderstem® thinly sliced
2 tbsp coriander, chopped
½ lemon or lime juice
1-2 tsp thai red curry paste
40g flat rice noodles or fine rice noodles
½ carrot, peeled into ribbons with a vegetable peeler
method:
Place all ingredients except lemon or lime into a large jar, heatproof Tupperware pot, or jug. Chill until required if possible, although it will be fine at room temperature for a few hours.
Pour in around 500ml boiling water and stir well to mix the pastes. Leave for 4-5 minutes to allow the noodles to soak.
Print Recipe
www.tenderstem.co.uk/
Did you make this recipe?
Share your creations by tagging @livegreenandgood on Instagram with the hashtag #livegreenandgood