Tenderstem, Chantenay and Sprout Sauté
Serves: 4
Ready in: Under 15 Mins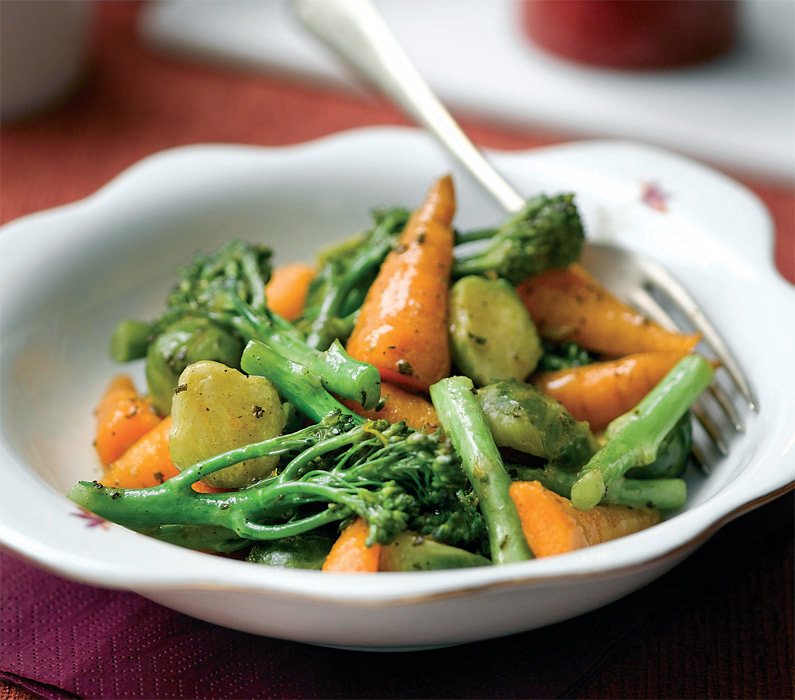 Ingredients:
250g chantenay carrots
250g Brussels sprouts
200g Tenderstem broccoli
50g butter or 2 tbsp olive oil
2 tbsp finely chopped sage
100ml vegetable stock
finely grated zest of 1/2 orange
method:
Prepare the carrots by trimming the tops and cutting in half if they are thick. The brussel sprouts can be halved or quartered if large and the Tenderstem stalks just need cutting into two or three smaller pieces.
Place the butter or oil in a large sauté pan or wok over a medium-high heat. Once the butter has melted, add the carrots, sprouts and sage. Sauté for about five minutes before adding the stock.
Bring to the boil and cook gently for a few minutes. Add the Tenderstem and toss the veg around in the pan for up to five minutes until nicely tender. Stir in the zest, season and serve.
Print Recipe
www.tenderstem.co.uk
Did you make this recipe?
Share your creations by tagging @livegreenandgood on Instagram with the hashtag #livegreenandgood