Squashy bottom soup bowls
Serves: 4
This easy-to-make soup doesn't even require any bowls – just eat it straight out of the shell, saving on the washing up and adding to the entertainment. It's a great child-pleaser and has endless variations with different garnishes – some fried shiitake or chestnut mushrooms would up the earthy autumnal feel.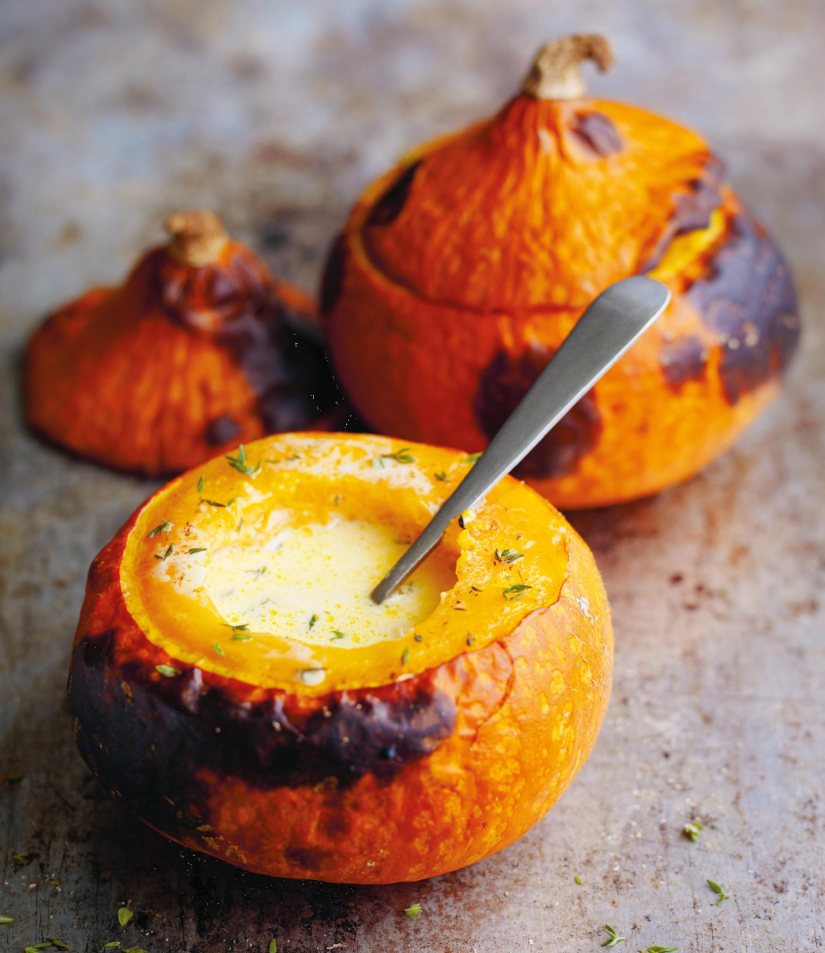 Ingredients:
4 small squash (onion squash is ideal)
300g Cheddar, grated
100g vegetarian Parmesan-style cheese, grated
40g butter
Few gratings of nutmeg
4 small thyme sprigs
800ml double cream
Salt and black pepper
method:
Heat the oven to 190C/375F/ Gas 5. Slice the tops off the squash and scoop out the seeds and pulp, then place the squash bowls, cut-side up on a baking tray (reserve the lids).
Divide the cheeses and butter between the squash and add a grating of nutmeg and a small sprig of thyme to each, then pour in the cream to two thirds of the way up each squash bowl. Season with generous amounts of black pepper and salt – bear in mind the saltiness of the cheeses you use.
Put the lids on, place on a baking tray and bake for 45 minutes to 1 hour, depending on the size of your squash, until tender. Eat by mixing the soft squash flesh into the hot cream.
Print Recipe
www.riverford.co.uk/recipes
Did you make this recipe?
Share your creations by tagging @livegreenandgood on Instagram with the hashtag #livegreenandgood