Saucy Bombay Potatoes
Serves: 4
Ready in: 30 to 60 mins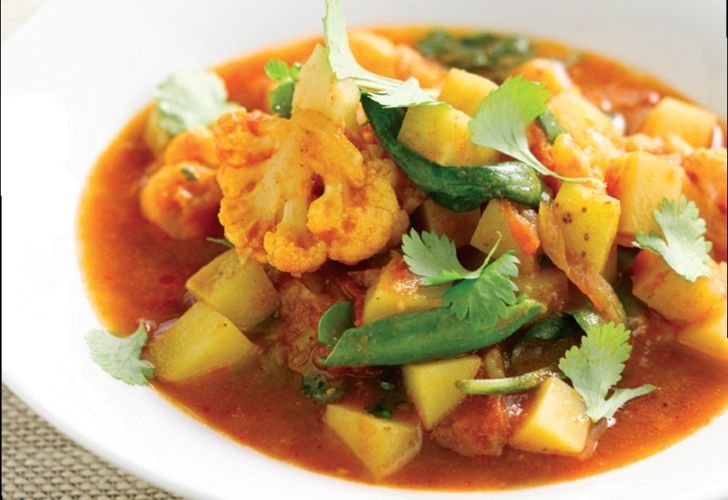 Ingredients:
1 tbsp olive oil
1 onion, sliced
2 garlic cloves, crushed
4 medium British potatoes, peeled and cubed
1/4 cauliflower, cut into florets
2 tbsp medium curry paste
400g can chopped tomatoes
300ml vegan vegetable stock
large handful baby spinach leaves
1 tbsp fresh coriander, chopped
method:
Heat the oil in a large, lidded saucepan and add the onion and garlic. Cook for a couple of minutes with the lid off, taking care not to burn the garlic.
Add the potatoes and cauliflower before adding the curry paste. Stir the paste well into the vegetables and cook for a further minute or two until well combined.
Add the can of chopped tomatoes and stock, bring to the boiland cover with the lid. Simmer for 15-20 minutes until the potatoes are soft. Stir through the baby spinach leaves and coriander, and serve.
Print Recipe
www.manyfacesofpotatoes.co.uk
Did you make this recipe?
Share your creations by tagging @livegreenandgood on Instagram with the hashtag #livegreenandgood