Salsa and Avocado Hot Dogs
Serves: 6
Ready in: 15 to 30 mins
These zingy Mexican-inspired hot dogs from The Meatless Farm Co are full of fresh, tangy flavours and ideal for summer barbecues.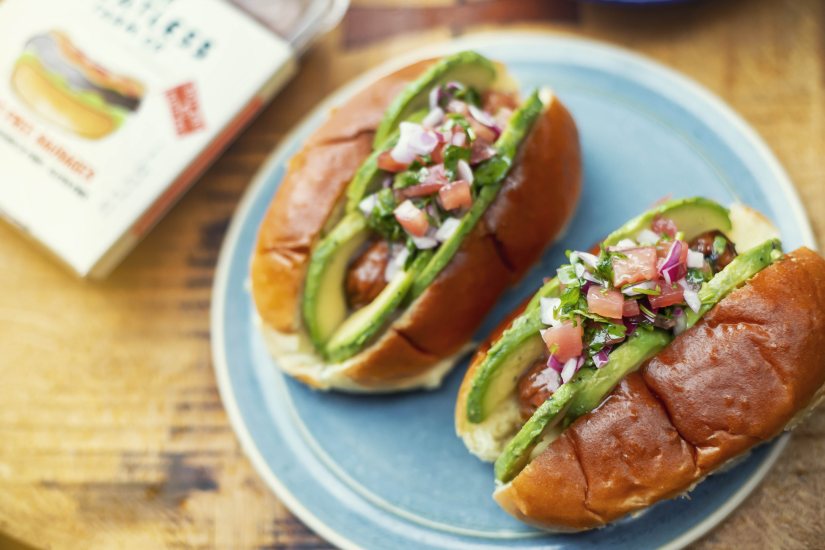 Ingredients:
6 Meatless Farm Sausages
1 tbsp olive oil
1 medium red onion, finely chopped
1 bunch fresh coriander, finely chopped
1 lime
2 tomatoes, peeled and finely chopped
2 avocados
6 sausage buns
method:
Get your dog's rocking on the grill cooking for 8-10 minutes. Give them a 90 degree clockwise turn every 2-3 minutes, then you will know which side has been cooked.
Slice the avocado and season with salt, pepper and a squeeze of half a lime.
In a separate bowl, combine the tomato and red onion, then sprinkle the coriander and add a generous squeeze of lime before stirring together.
Place the sausages inside the bun, then line each side of the sausage with thin slices of avocado, making a wall between the sausage and the bun. Top with the salsa when you're ready to feast!
Print Recipe
www.meatlessfarm.com
Did you make this recipe?
Share your creations by tagging @livegreenandgood on Instagram with the hashtag #livegreenandgood