Roasted Baby Vegetable Salad
Serves: 4
Ready in: 15 to 30 mins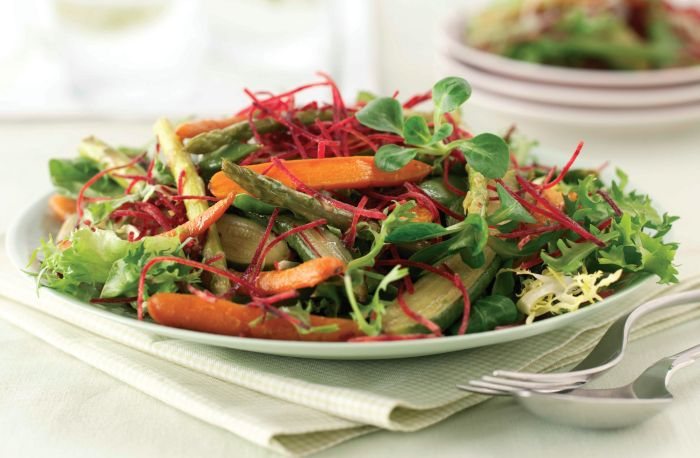 Ingredients:
175g baby carrots, scrubbed and halved
2 tbsp olive oil
100g asparagus tips
100g baby courgettes, trimmed and halved
75g sugar snap peas
2 tbsp orange juice
150g bag Bistro salad leaves
method:
Preheat the oven to 200C/400F/Gas 6. Place the carrots in a medium roasting tin with the olive oil. Roast for 10 minutes.
Add the asparagus, courgettes and sugar snap peas and roast for a further 10 mins or until the vegetables are tender. Stir in the 2 tbsp orange juice and season to taste. Leave to cool for around five minutes.
Empty the salad leaves into a large bowl, add the roasted vegetables and toss well to mix. Serve straight away.
Print Recipe
www.bringonthesalads.com
Did you make this recipe?
Share your creations by tagging @livegreenandgood on Instagram with the hashtag #livegreenandgood