Quick Vegetable Stir-fry
Serves: 4
Ready in: Under 15 Mins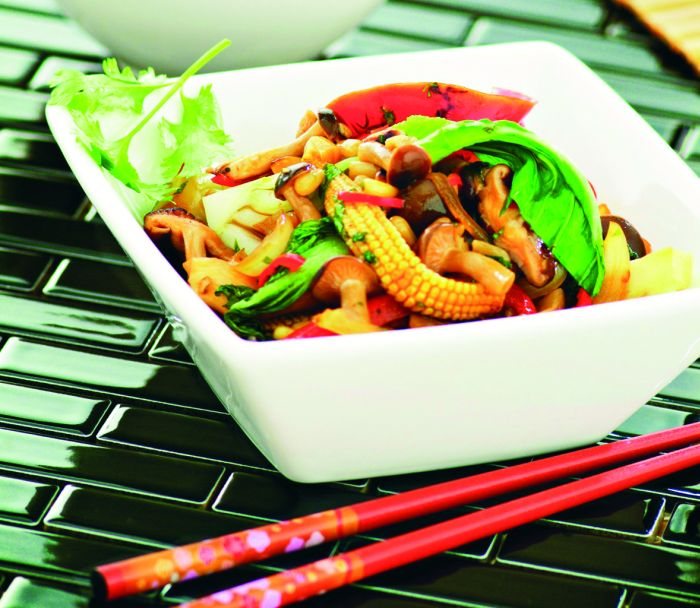 Ingredients:
2 tsp sesame oil
2 garlic cloves, crushed
1 chilli, finely chopped
1 onion, sliced
500g Oriental mushrooms (shitake, oyster etc)
500g Oriental greens (Chinese cabbage, pak choy or spinach)
300g baby corn, halved lengthways
2 red peppers, sliced
4 tbsp Kikkoman Soy Sauce
handful fresh coriander, roughly chopped

method:
Heat the sesame oil in a wok. Add the garlic and chilli and fry for 30 seconds on a high heat.
Now add the onion, mushrooms, greens, corn and red peppers and stir-fry for 3-4 minutes. Finally add the soy sauce, and when the mixture starts to sizzle, stir in the coriander. Combine well and serve at once with rice or noodles.
Print Recipe
www.kikkoman.co.uk
Did you make this recipe?
Share your creations by tagging @livegreenandgood on Instagram with the hashtag #livegreenandgood