Power Packed Muesli
Serves: 4
Ready in: 30 to 60 mins
"Do you find your stomach growling with hunger by 11am? Oats are famous for their ability to offer slow-releasing energy and for keeping you fuller for longer. This muesli also incorporates superfoods that will have you ready for just about anything. Why not make double and give some away as a present?"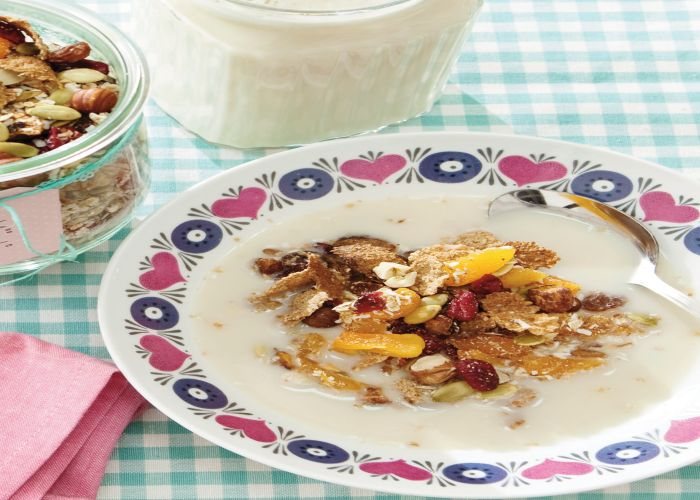 Ingredients:
500g oat bran-enriched porridge oats
400g bran flakes
100g wheatgerm or oat bran
200g shredded coconut
250g pumpkin seeds
200g hazelnuts, coarsely chopped
150g dried apricots, coarsely chopped
150g dried cranberries
200g raisins
Oatly Oat Drink, to serve
method:
Preheat the oven to 220C/425F/Gas 7. Mix all the ingredients except the dried fruit together in a large bowl.
Roast the muesli on an oven tray in batches for around 4-5 minutes a time. The muesli burns easily so keep a careful eye on the oven!
Once the muesli has cooled, mix in the dried fruit.
Print Recipe
www.oatly.co.uk
Did you make this recipe?
Share your creations by tagging @livegreenandgood on Instagram with the hashtag #livegreenandgood