Poppy Seed and Caraway Spelt Crackers
Serves: 12
Ready in: 30 to 60 mins
Cost Cutting Eco Friendly Vegan Friendly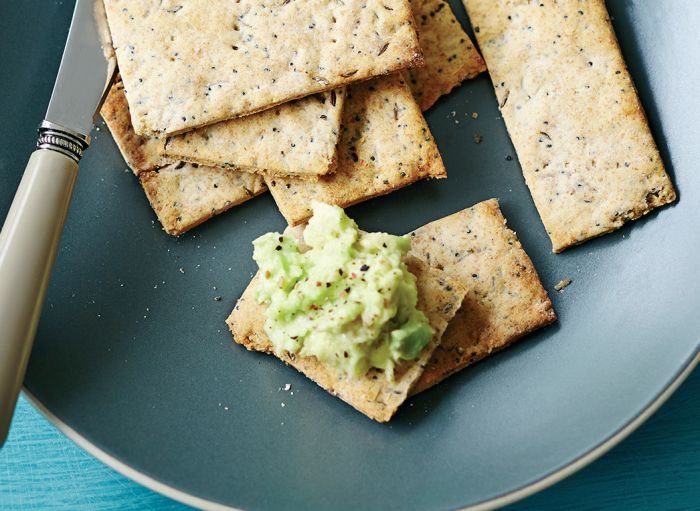 Ingredients:
180g white spelt flour
60ml Provamel Spelt alternative to milk
1 tsp baking powder
2 tsp caraway seeds
2 tsp poppy seeds
1/4 tsp salt
2 tbsp flaxseed oil
1 tsp sunflower oil for greasing
method:
Preheat the oven to 200C/400F/Gas 6. In a large mixing bowl, mix all of the dry ingredients together until combined.
Make a well in the centre of the dry ingredients and add the Provamel Spelt and oil, gradually incorporating the wet ingredients until you form a dough.
Grease a flat baking tray. Roll out your dough until wafer thin and, using a knife, slice into rough squares. Prick several times with a fork and place on your baking tray.
Place in the preheated oven and bake for 10-15 mins until golden around the edges. Serve with seasoned and smashed avocado.
Print Recipe
www.provamel.co.uk
Did you make this recipe?
Share your creations by tagging @livegreenandgood on Instagram with the hashtag #livegreenandgood