Pink Onion Tart
Serves: 8
Ready in: 30 to 60 mins
Cost Cutting Eco Friendly Freezes Well
"The pretty pink onions twinned with the melted cheese make this delicious tart perfect on an autumn evening. Serve with a beetroot salad for comfort food at its best"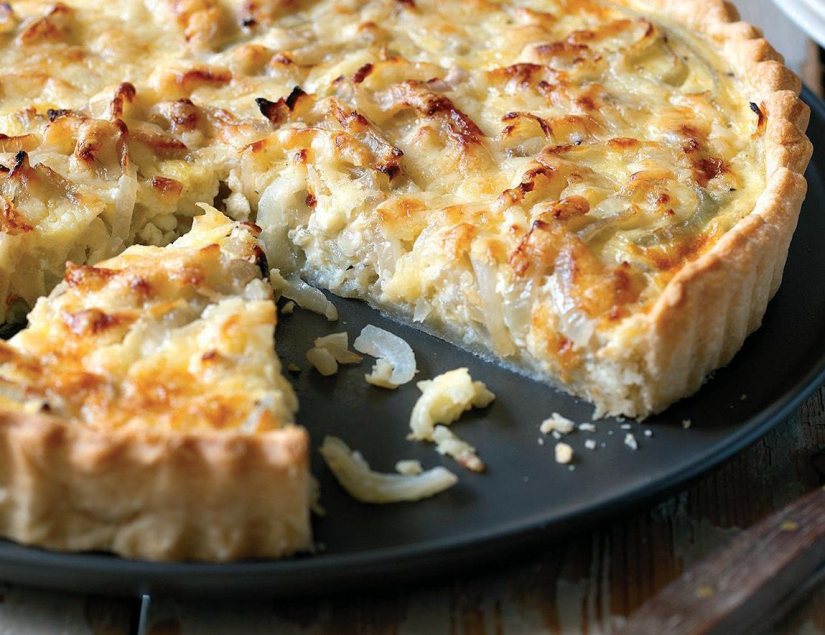 Ingredients:
225g ready-rolled shortcrust pastry
600g Rosanna pink onions, thinly sliced
2 tbsp olive oil
3 free-range eggs, beaten
125ml semi-skimmed milk
75g vegetarian mature Cheddar, grated
salt and pepper, to season
method:
Preheat the oven to 200C/400F/Gas 6. Grease a 25cm metal loose-bottomed tart tin. Line the tin with the shortcrust pastry and prick the bottom with a fork.
Fry the onions in the olive oil for 5-6 minutes until they are soft then spread them evenly over the pastry.
Season the beaten eggs with salt and pepper, add the milk and pour over the onions. Scatter the Cheddar over the tart ensuring that it is evenly distributed.
Bake for 20-25 minutes until the filling has set and the top is golden brown.
Print Recipe
www.rosannaonions.co.uk
Did you make this recipe?
Share your creations by tagging @livegreenandgood on Instagram with the hashtag #livegreenandgood