Persimmon Porridge
Serves: 1
Ready in: Under 15 Mins
Cost Cutting Eco Friendly Gluten Free‏ Quick Make Vegan Friendly
Delicious sweet porridge due to addition of a sweet soft persimmon, the flavour enhanced with cinnamon and vanilla.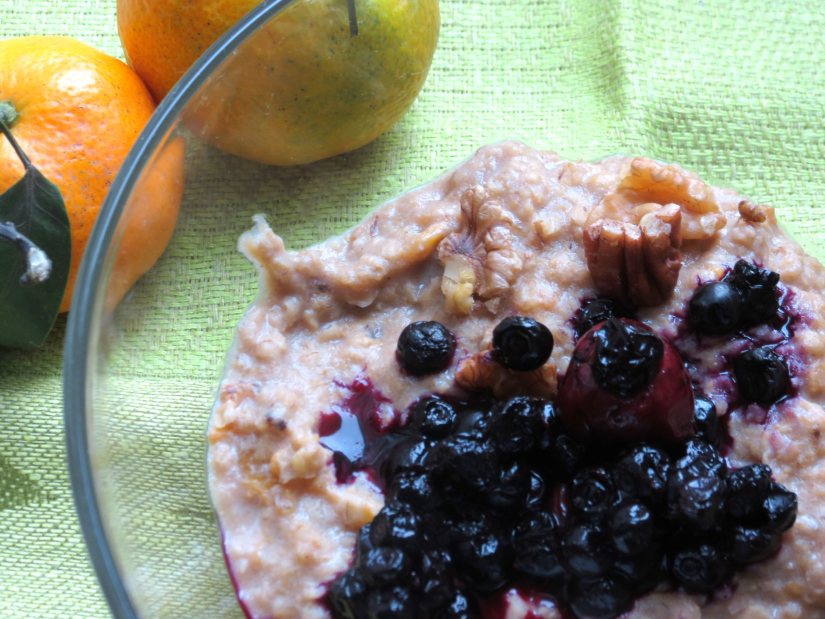 Ingredients:
1/2 cup rolled oats
1/2 cup non-dairy milk
1/2 cup water
1 persimmon, peeled and chopped
1/4 tsp cinnamon
1/2 tsp vanilla extract
1/2 tsp organic molasses

method:
Combine oats, non-dairy milk, water and persimmon in a saucepan, bring to the boil, then add vanilla, cinnamon and molasses and stir until combined.
Cook for further 5 minutes or until the persimmon is nice and soft.
Print Recipe
Did you make this recipe?
Share your creations by tagging @livegreenandgood on Instagram with the hashtag #livegreenandgood