Pappardelle and Courgettes with Oak Smoked Paprika Pesto
Serves: 4
Ready in: 15 to 30 mins
Mediterranean flavours come together in this easy yet delicious smokey pasta dish. The fresh tomato and ribbons of courgette add a wonderful contrast to the Oak Smoked Paprika and Tomato Pest,o which is all united with melting mozzarella.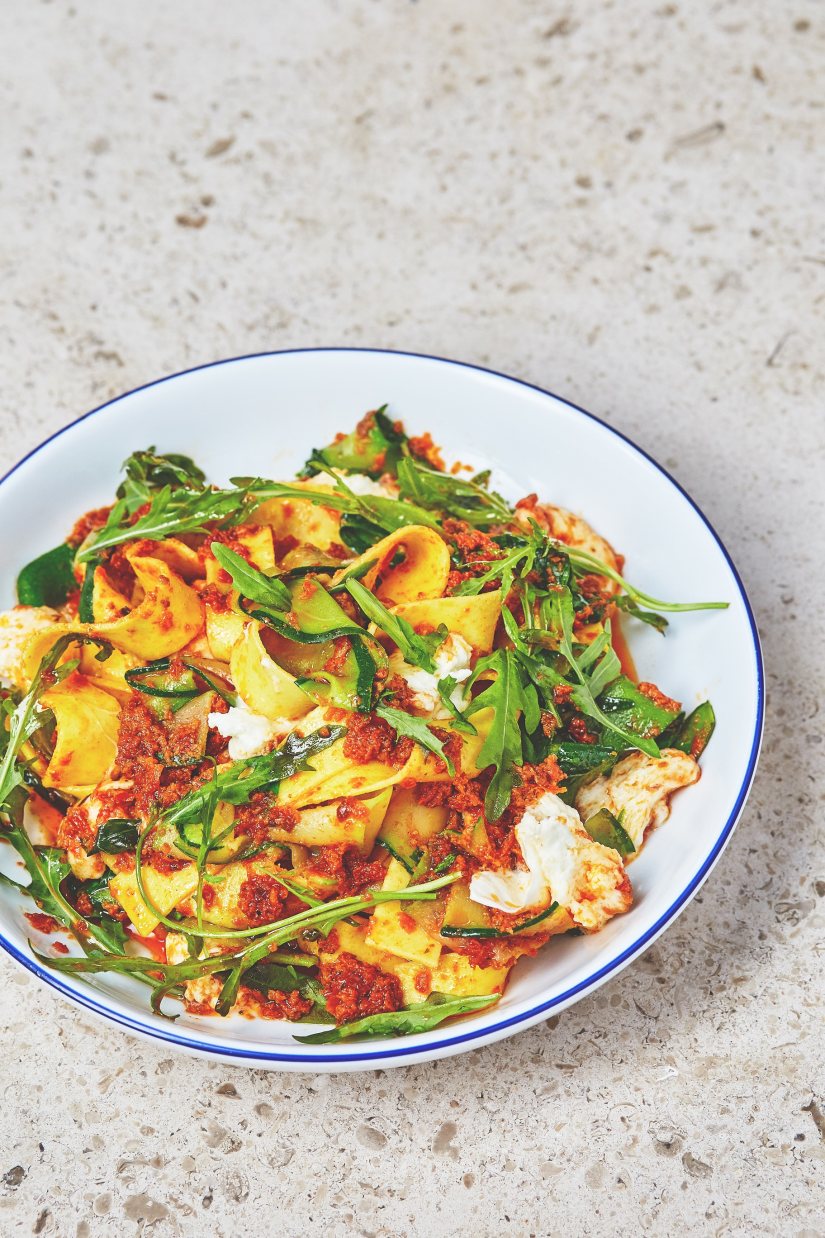 Ingredients:
3 green courgettes (approx. 500g)
220g dried pappardelle
salt and pepper
1 tbsp Early Harvest olive oil
4 tbsp Oak Smoked Paprika Pesto
250g buffalo mozzarella
75g rocket
method:
Place a large pan of salted water with a lid on a high heat. Whilst waiting for it to boil, trim the top and bottoms of the courgettes, then use a peeler to cut ribbons, peeling each side two or three times before turning, until the seeds are reached. Set aside.
Once the water is boiling, add the pappardelle and cook for 7-10 minutes (or follow the guidelines on the packet). When the pasta is cooked, add the courgette ribbons, stir, leave for five seconds, and then drain into a colander. Allow to steam dry for a few minutes.
Using the same pan, add the olive oil and pesto, and stir so that the pesto loosens and spreads. Return the pasta and courgettes to the pan and use tongs or a spoon to coat well. Taste and season with extra salt and pepper as you feel is necessary. Break the mozzarella into pieces, add to the pan with the rocket, and stir through. Divide between plates and serve immediately.
Print Recipe
www.belazu.com/recipe/pappardelle-and-courgettes-with-oak-smoked-paprika-pesto/
Did you make this recipe?
Share your creations by tagging @livegreenandgood on Instagram with the hashtag #livegreenandgood