Onion and Chilli Chutney
Serves: 30
Ready in: 60 mins +
Cost Cutting Eco Friendly Gluten Free‏ Vegan Friendly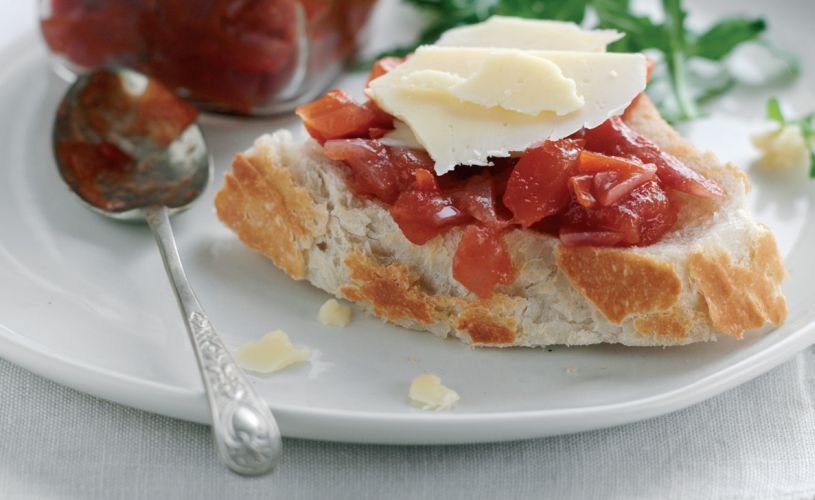 Ingredients:
2 tbsp olive oil
3 large red British Onions (about 500g in total) roughly chopped
1 red pepper, cored, deseeded and diced
1-2 large mild red chillies, to taste, deseeded and finely chopped
8 plum tomatoes (about 500g in total) roughly chopped
150g caster sugar
150ml red wine vinegar
1 large bay leaf
salt and freshly ground black pepper
method:
Heat the oil in a large saucepan, add the onions and fry gently for five minutes until they are beginning to soften.
Mix in the remaining ingredients then simmer gently for about 45-55 minutes, stirring occasionally until the chutney is soft and thick.
Spoon the chutney into warmed, sterilised jars, smooth the tops level and cover with a waxed disc, then a screw top or clip on lid. Leave to cool, then keep up to two months in a cool cupboard or, once opened, in the fridge.
Print Recipe
www.britishonions.co.uk
Did you make this recipe?
Share your creations by tagging @livegreenandgood on Instagram with the hashtag #livegreenandgood