Mushroom Korma
Serves: 4
Ready in: 15 to 30 mins
Know your nutrients
In these credit crunch times, takeaways have become a luxury, yet with this recipe, you can eat gorgeous home-cooked curry in just 20 minutes!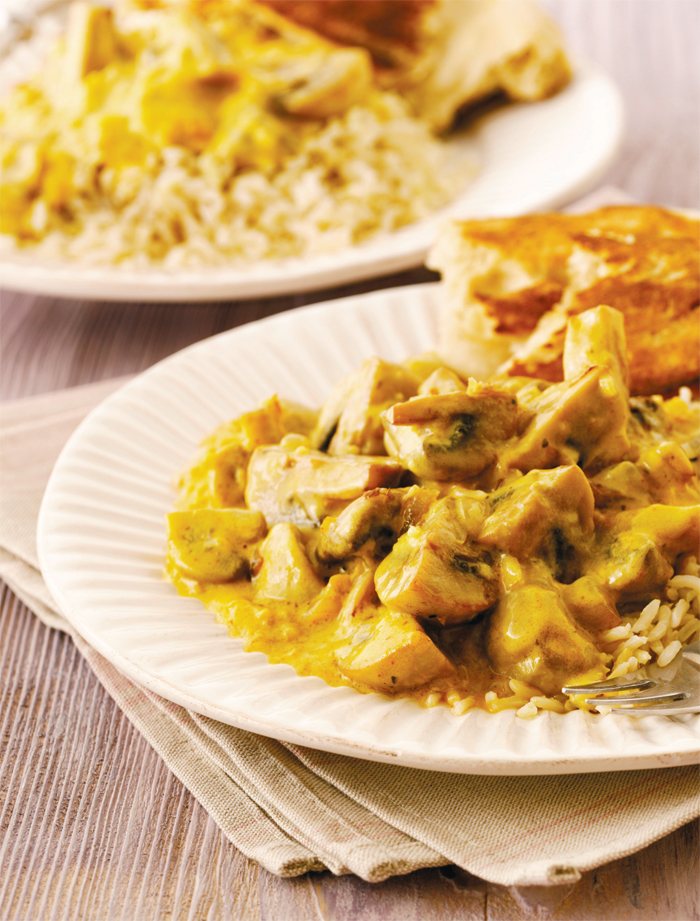 Ingredients:
2 tbsp vegetable oil
1 onion, chopped
2.5cm ginger, peeled and grated
450g mixed open and closed cup mushrooms
4 tbsp korma curry paste
1 x 400g tin coconut milk
squeeze of lemon juice
pinch of sugar
rice and naan bread to serve
method:
Heat the oil in a frying pan, add the onion and sauté over a medium heat for five minutes. Add the ginger and mushrooms and sauté for a further five minutes until the mushrooms are browned.
Stir in the korma paste, coconut milk, lemon juice and sugar. Bring to the boil then simmer uncovered for five minutes or until the sauce has thickened slightly. Season to taste and serve with rice and/or naan bread
Print Recipe
www.mushroom-uk.com
Did you make this recipe?
Share your creations by tagging @livegreenandgood on Instagram with the hashtag #livegreenandgood