Mushroom and Bean Chilli
Serves: 3
Ready in: 30 to 60 mins
Hazel Wallace, aka The Food Medic, shares her warming recipe for vegan chilli. This makes for a comforting dinner on a cold night, but is also a great lunchbox dish!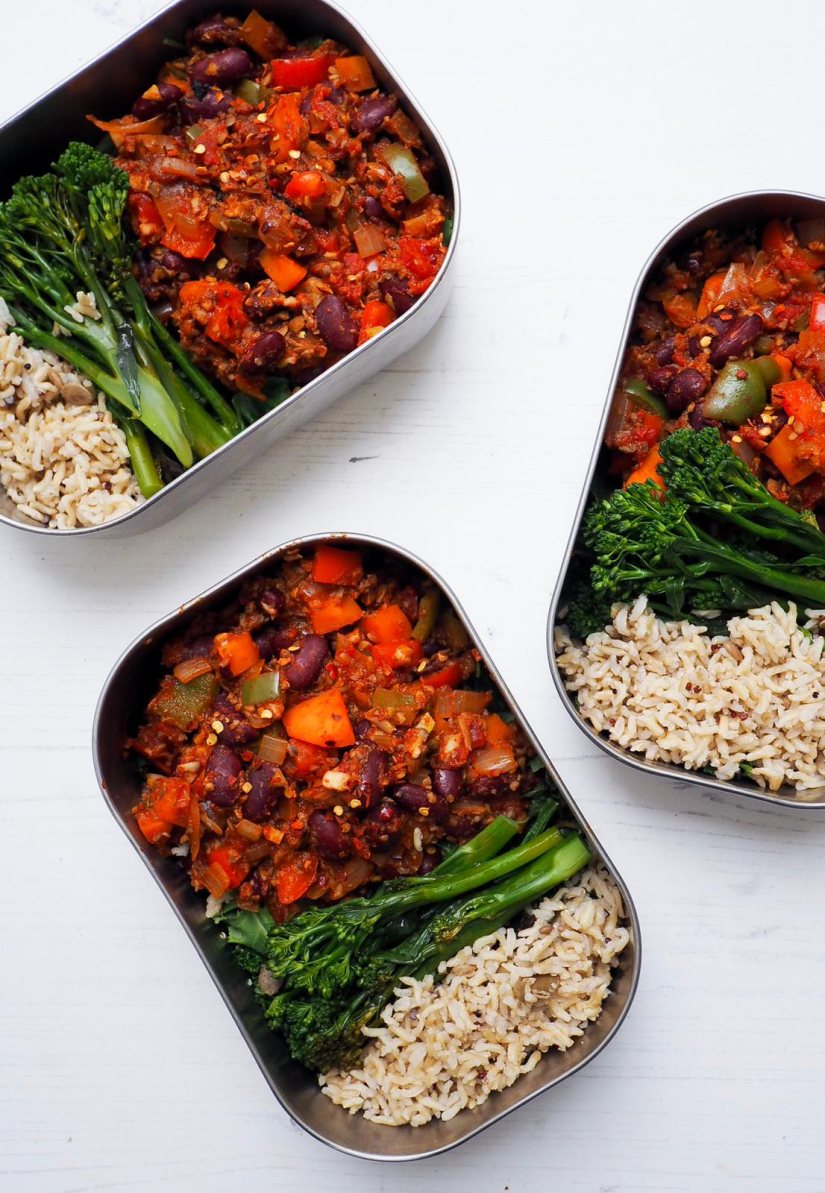 Ingredients:
For the chilli:
250g chestnut mushrooms
1 red pepper, chopped
1 green pepper, chopped
1 large carrot, peeled and chopped
1 onion, diced
2 garlic cloves, finely chopped/grated
1 tbsp olive oil
2 tsp smoked paprika
1 tsp chilli powder
1 tsp cumin
1 tin kidney beans, drained and rinsed
1 tin chopped tomatoes
salt and pepper, to season
To serve:
250g quinoa or rice
120g tenderstem broccoli
method:
Place the mushrooms in a food processor and blitz for 10 to 20 seconds, until they're the same size as mincemeat. If you don't have a processor then simply dice the mushrooms into small pieces using a knife.
Heat the oil in a large frying pan. Add the onion, garlic, and spices, and cook for 2-3 minutes. Add the mushroom and fry for another 2-3 minutes.
Next, add the chopped vegetables, kidney beans, and chopped tomatoes. Bring your chilli to the boil, then lower the heat and simmer for 20 minutes, until thickened. Season with salt and pepper, to taste.
Cook the quinoa/rice according to the packet instructions. Steam the broccoli in a small pot with a lid. Place an inch of water in the saucepan, and bring to a simmer for 3-4 minutes. Drain and set aside.
Divide the chilli, broccoli and quinoa/rice between three plates.
Print Recipe
www.justaddmushrooms.com/
Did you make this recipe?
Share your creations by tagging @livegreenandgood on Instagram with the hashtag #livegreenandgood