MEDITERRANEAN SPINACH FILLED ROLLS
Serves: 4
Cost Cutting Eco Friendly Quick Make
These rolls are perfect for a picnic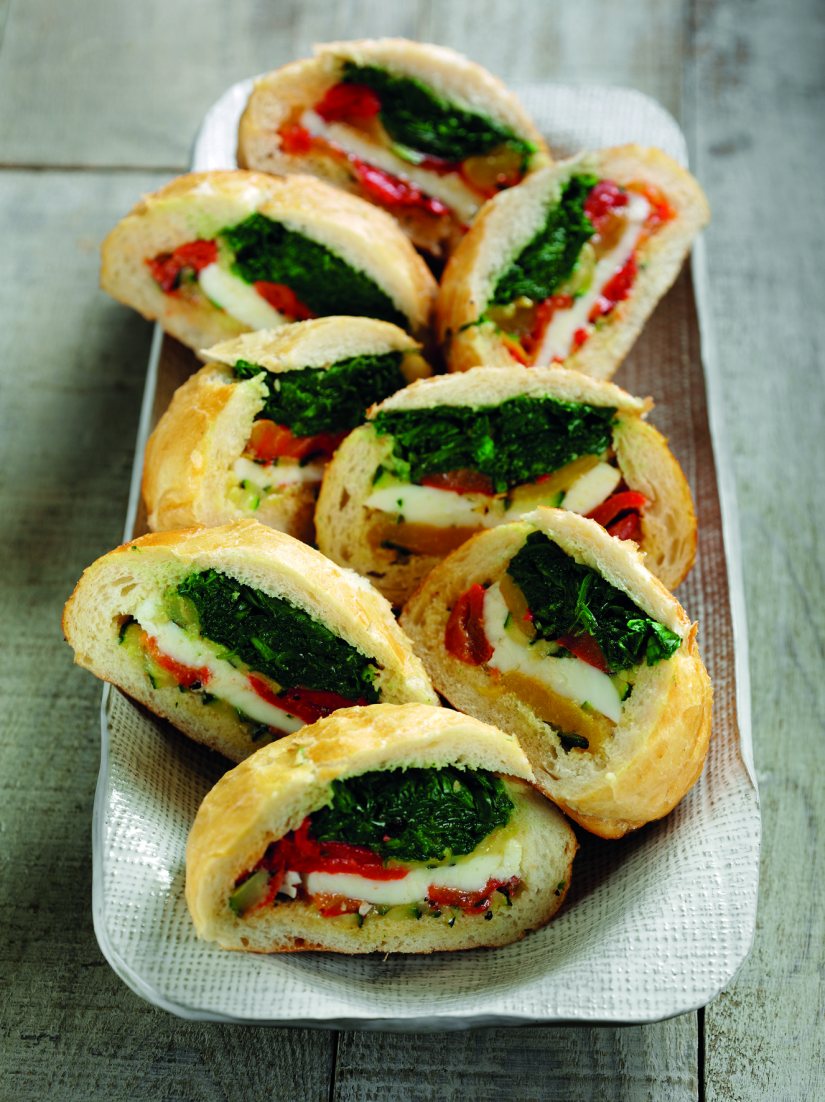 Ingredients:
4 crusty bread rolls
260g bag spinach
280g jar chargrilled peppers in oil
1 courgette, halved then thinly sliced lengthways
2 tbsp chopped basil
125g light mozzarella, sliced
method:
Cut the tops off the rolls to make lids and reserve. Scoop out the bread saving the shell of the roll.
Place the spinach in a large bowl, cover with clingfilm and microwave for two minutes, squeeze out the excess liquid.
Drain the peppers reserving the oil. Heat 1 tbsp of the oil and fry the courgettes for 2-3 minutes until softened and mix in the peppers and basil, season. Place half the courgette mixture in the base of the rolls, add the mozzarella and then the remaining courgette mixture, press in the spinach then top with the roll lid.
Serve halved with salad.
Print Recipe
www.discoverspinach.co.uk
Did you make this recipe?
Share your creations by tagging @livegreenandgood on Instagram with the hashtag #livegreenandgood