Homemade Ketchup
Serves: 10
Ready in: 60 mins +
Cost Cutting Gluten Free‏ Vegan Friendly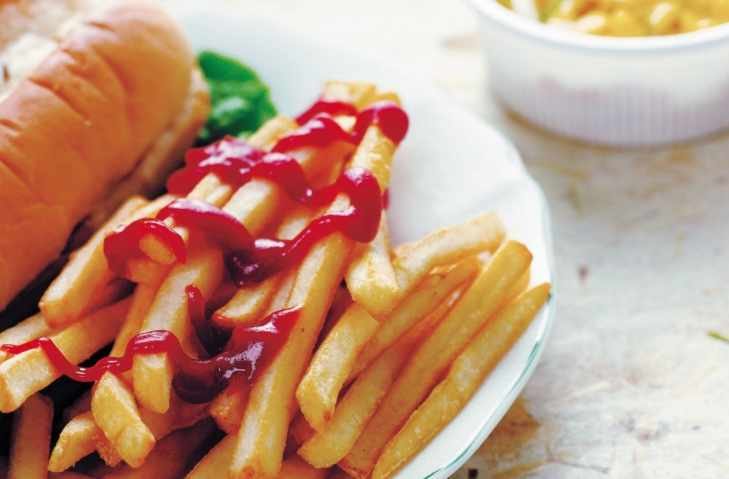 Ingredients:
500g British classic or plum tomatoes
30g brown sugar
70ml white wine vinegar
1 garlic clove
large pinch of English mustard
dash of vegetarian Worcestershire sauce
a little salt and freshly ground black pepper

method:
Quarter the tomatoes and put into a large stainless or non-stick saucepan with the sugar and water.
Peel and slice the garlic and add to the pan with the mustard and Worcestershire sauce. Bring to the boil and simmer very gently for about an hour. The tomatoes should be very well cooked and reduced with almost no liquid left in the pan.
Purée the tomatoes in a food processor or liquidiser then push through a sieve. Store the ketchup in an airtight container that has been doused in boiling water. The ketchup will keep refrigerated for up to two weeks.
Print Recipe
Did you make this recipe?
Share your creations by tagging @livegreenandgood on Instagram with the hashtag #livegreenandgood