Hemjord Granola
Ready in: 15 to 30 mins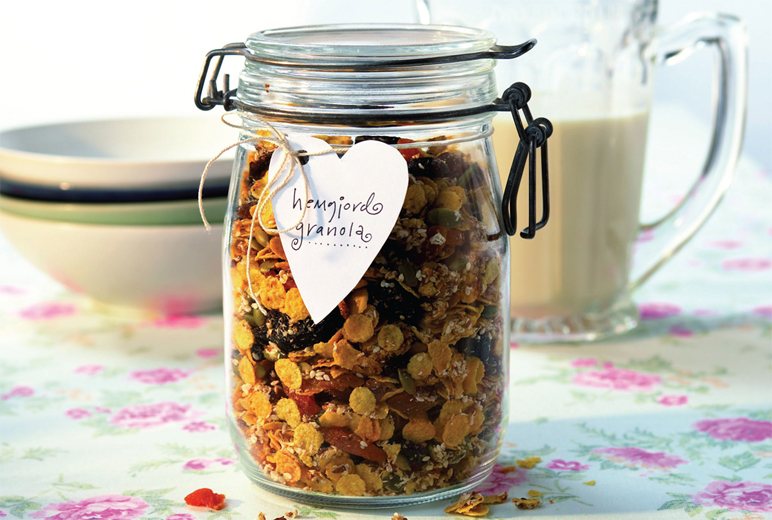 Ingredients:
300g unsweetened corn flakes
150g fibre rolled oats
200ml crushed linseed
300ml pumpkin seeds
200ml sesame seeds
200ml coconut
1 tsp salt
100ml runny honey
500g dried fruit cut into pieces (eg apricots, raisins, figs)
Oatly Organic or Enriched to serve
method:
Heat the oven to 200C/400F/Gas 6. Mix together all the dry ingredients apart from the fruit then knead in the honey with clean hands so that the mix becomes crumbly.
Spread out one layer at a time on a sheet of greaseproof paper in a roasting pan. Roast for 4-5 minutes, stirring once, until it gains a little colour. Repeat until all batches are toasted.
Allow to cool then mix in the dried shredded fruit. Store in an airtight container until needed. Serve in a bowl with Oatly Organic poured over the top.
Print Recipe
www.oatly.com
Did you make this recipe?
Share your creations by tagging @livegreenandgood on Instagram with the hashtag #livegreenandgood