Heather's Scoured Roast Vegetables
Serves: 6
Ready in: 60 mins +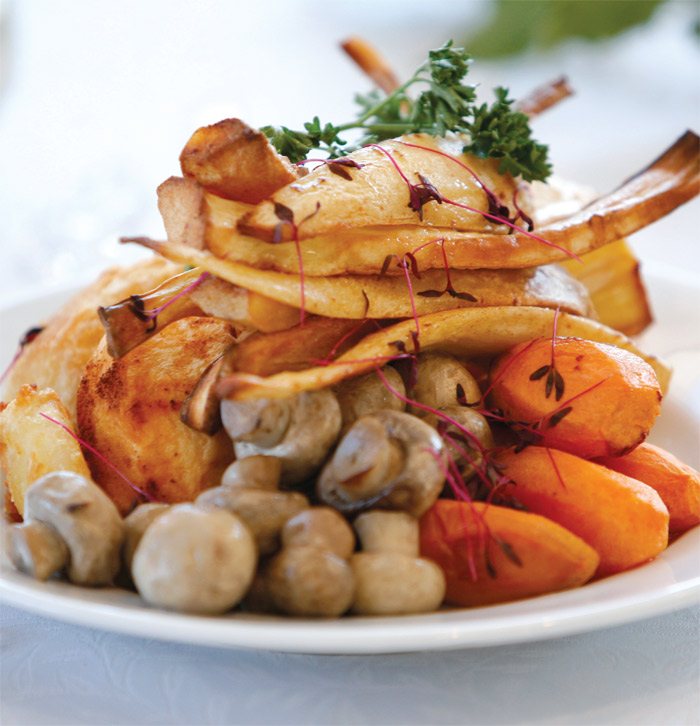 Ingredients:
12-15 smallish potatoes, peeled
12 parsnips, peeled
6 sweet potatoes, peeled
150ml olive or vegetable oil
sea salt (optional)
method:
If you like, cut the parsnips and sweet potatoes in half lengthways. Keep the potatoes whole.
Parboil in simmering water for around 15-20 mins until soft on the outside. Drain.
Preheat oven to 180C/350F/Gas 4. Pour the oil into a roasting dish large enough to hold the potatoes in one layer and place in the oven to heat.
Take two forks and scour the outside of the potatoes so they go fluffy all over. Place in the roasting dish and, with a spoon, drizzle the warm oil over them. Sprinkle with sea salt.
Roast for 30 mins, turning regularly. Now add the remaining veg, which can also be scoured. If you halved them, add them after 45 mins instead.
Roast for 30-45 mins until the potatoes are crispy. Stand on paper towel for 2-3 mins. Serve.
Print Recipe
www.redwoodfoods.co.uk
Did you make this recipe?
Share your creations by tagging @livegreenandgood on Instagram with the hashtag #livegreenandgood