Hazelnut Chocolate Mousse
Serves: 4
Ready in: 60 mins +
This indulgent Hazelnut Chocolate Mousse from Rude Health is sure to impress your dinner guests!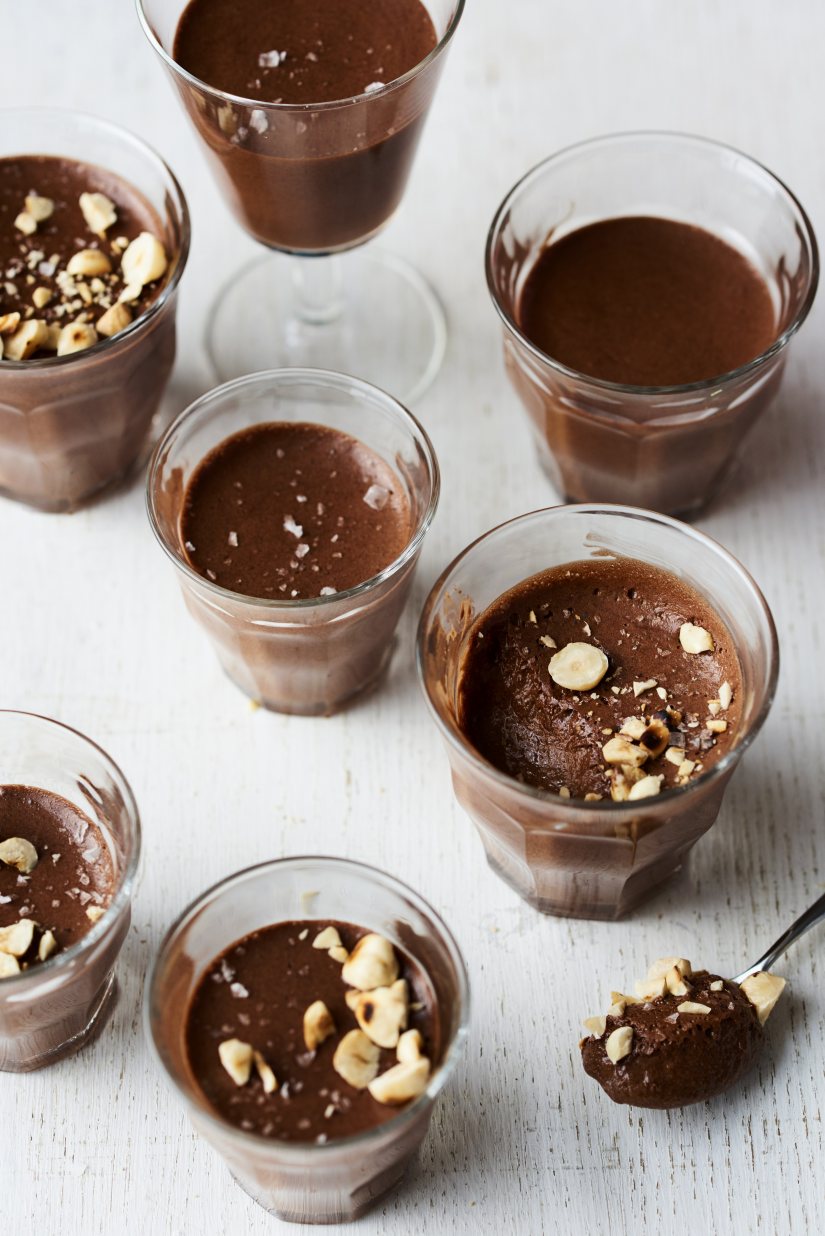 Ingredients:
200g dark chocolate 
200ml Rude Health Hazelnut Drink 
2 tbsp cocoa powder 
3 tbsp golden caster sugar 
4 free-range eggs, separated 
roasted chopped hazelnuts, sea salt and/or cacao nibs, to serve
method:
Fill up a small saucepan one third with boiling water and bring it to a gentle simmer.
In a medium bowl, break the chocolate into pieces, and add in the Hazelnut Drink. Place the bowl over the simmering water on a low flame, making sure the bowl doesn't touch the water. Gently whisk the chocolate and Hazelnut Drink, until the chocolate is mostly melted. Remove the pan from the heat. Whisk in the cocoa powder and leave to cool for a few minutes. 
Separate the eggs yolk and whites. Add the whites and a pinch of salt to a stand mixer, then mix or whisk to form medium peaks.
Stop the beaters and add one tablespoon of sugar at a time, beating in between, until the egg whites are medium peak, and all of the sugar is incorporated. 
Add the egg yolks and a pinch of salt to the melted chocolate mix, then stir to combine. Slowly and gently fold the egg whites into the chocolate mixture, until there are no white bits remaining.
Pour or ladle the mixture into the ramekins sitting on a tray, then chill them in the fridge for at least three hours minimum; we recommend refrigerating overnight.
When you are ready to serve the mousse, top them with hazelnuts, cacao nibs, sea salt, or all three!
Print Recipe
www.rudehealth.com
Did you make this recipe?
Share your creations by tagging @livegreenandgood on Instagram with the hashtag #livegreenandgood