DAIRY-FREE QUINOA PORRIDGE WITH GOJI BERRIES, PISTACHIOS AND BLACKBERRIES
Serves: 4
Cost Cutting Eco Friendly Gluten Free‏ Quick Make Vegan Friendly
This quick and easy breakfast is perfect for when you're busy but need to enjoy a nutritious, morning meal - it couldn't be simpler! Created by Sophie Michell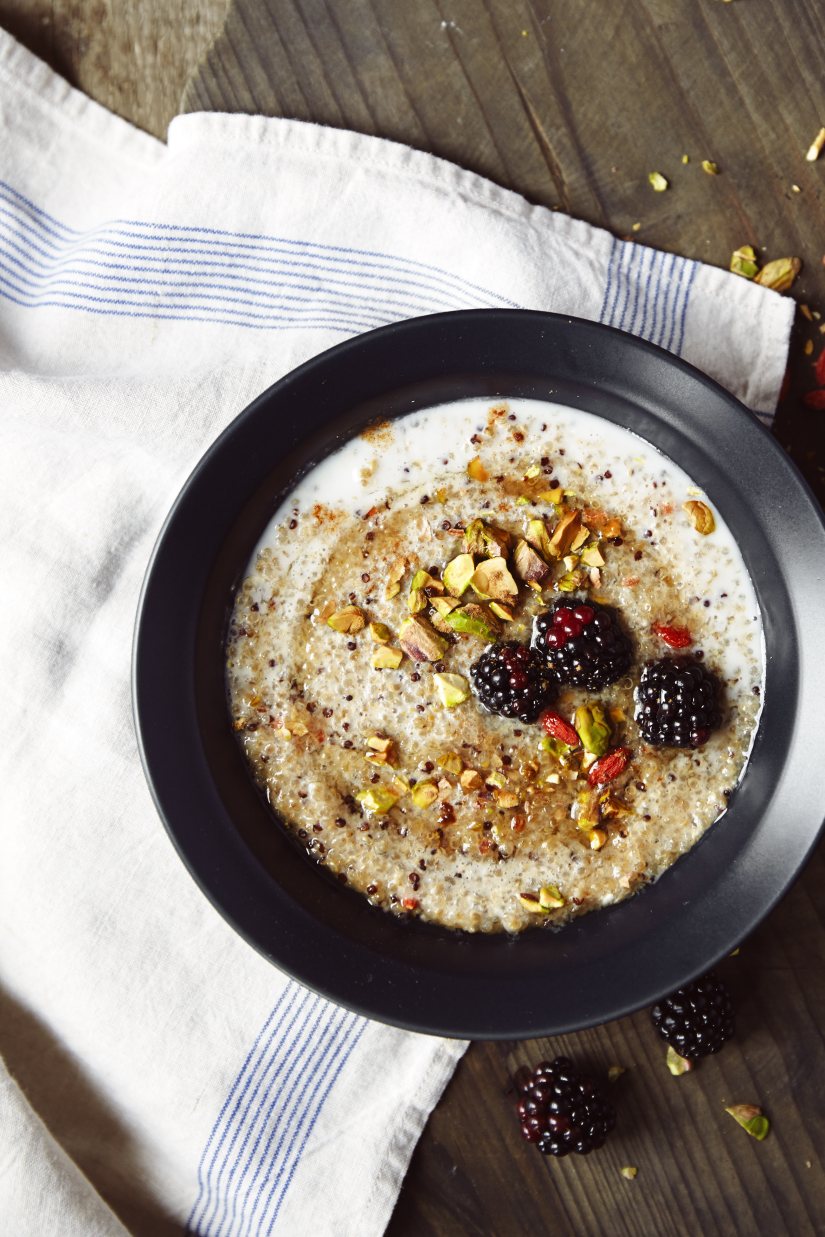 Ingredients:
250g pouch of Merchant Gourmet Ready to Eat Quinoa
400ml almond milk
2 tbsp ground almonds
2 tbsp goji berries
2 tbsp agave syrup
1 tsp cinnamon
½ tsp vanilla extract
100g blackberries
2 tbsp pistachios, to serve
method:
This one's very simple! Just place all the ingredients (except the pistachios ) in a saucepan and stir to combine. Place over a medium heat and bring to the boil for approximately 8/10 minutes. Divide the porridge between 4 bowls and serve sprinkled with the chopped pistachios.
Print Recipe
www.merchant-gourmet.com
Did you make this recipe?
Share your creations by tagging @livegreenandgood on Instagram with the hashtag #livegreenandgood