Creamy Garlic Potato Salad
Ready in: 15 to 30 mins
Know your nutrients
Potato salad is a classic side dish that's perfect with a barbecue or a picnic. This version takes the classic recipe up a notch with a more indulgent and creamy texture, to boot. It uses Boursin Velvety cheese and fresh herbs to really make the potatoes sing. Recipe created by Scott Can Eat for in collaboration with Boursin.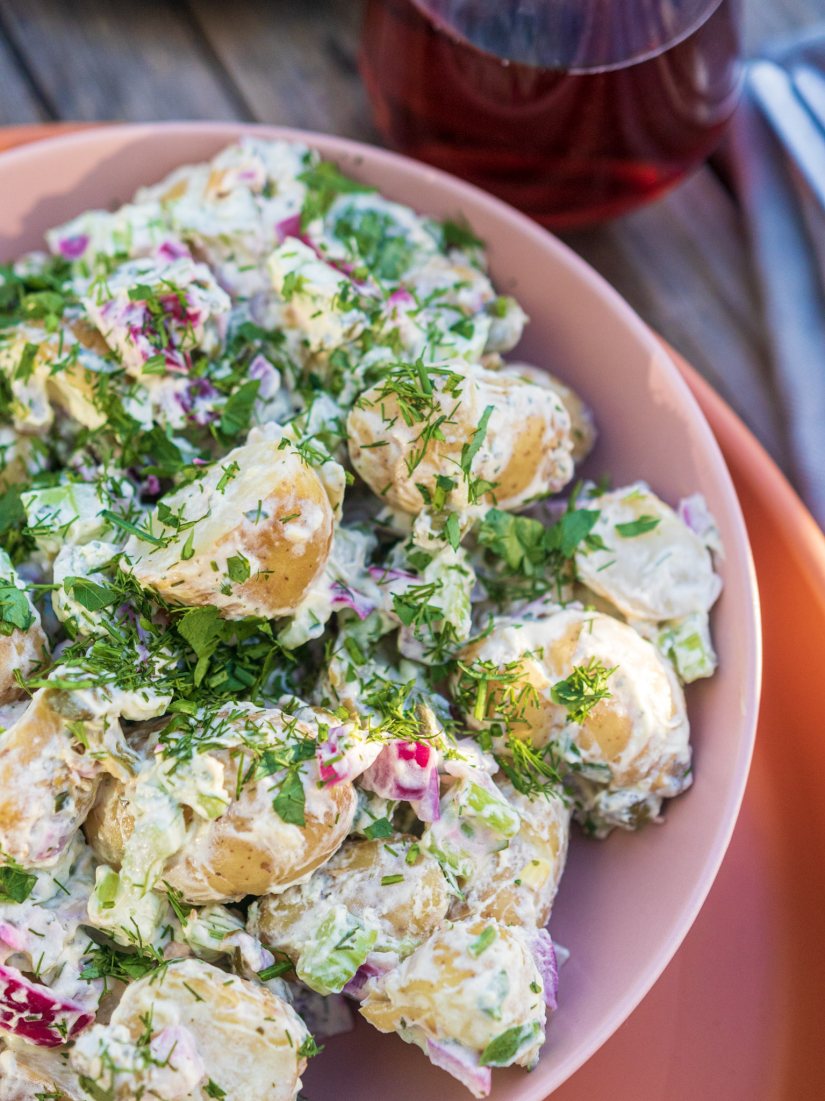 Ingredients:
750g new potatoes
1 tub Boursin Velvety
50ml olive oil
juice of 1 lemon
2 celery stalks, chopped into small chunks
1 small red onion, peeled and chopped into small chunks
2 tbsp capers
a small bunch of fresh herbs – use whatever you have to hand (chopped parsley, dill and/or chive would be ideal to accentuate the flavours in the cheese)
salt and pepper, to taste
method:
Cover the potatoes with cold water in a pot. Bring to a boil and simmer until just tender, about 10 minutes. Drain and cool until you are able to handle them.
While the potatoes are cooling, make the dressing. In a bowl, mix the Boursin Velvety, olive oil and lemon together until smooth. Taste and add salt and pepper as needed.
Once the potatoes are cool enough to handle, cut them in half and place them in a large mixing bowl with the celery, red onion and capers. Pour the dressing over the potatoes and gently mix until everything is combined.
Transfer to a serving bowl, garnish with chopped fresh herbs and enjoy.
Print Recipe
www.scottcaneat.com/
Did you make this recipe?
Share your creations by tagging @livegreenandgood on Instagram with the hashtag #livegreenandgood