Creamy Butternut Squash & Courgette Noodles with Cashew Sauce
Serves: 4
Cost Cutting Eco Friendly Gluten Free‏ Quick Make Vegan Friendly
For the growing number of gluten-free, raw and health-conscious eaters, vegetable pasta is a godsend and this recipe is totally delicious!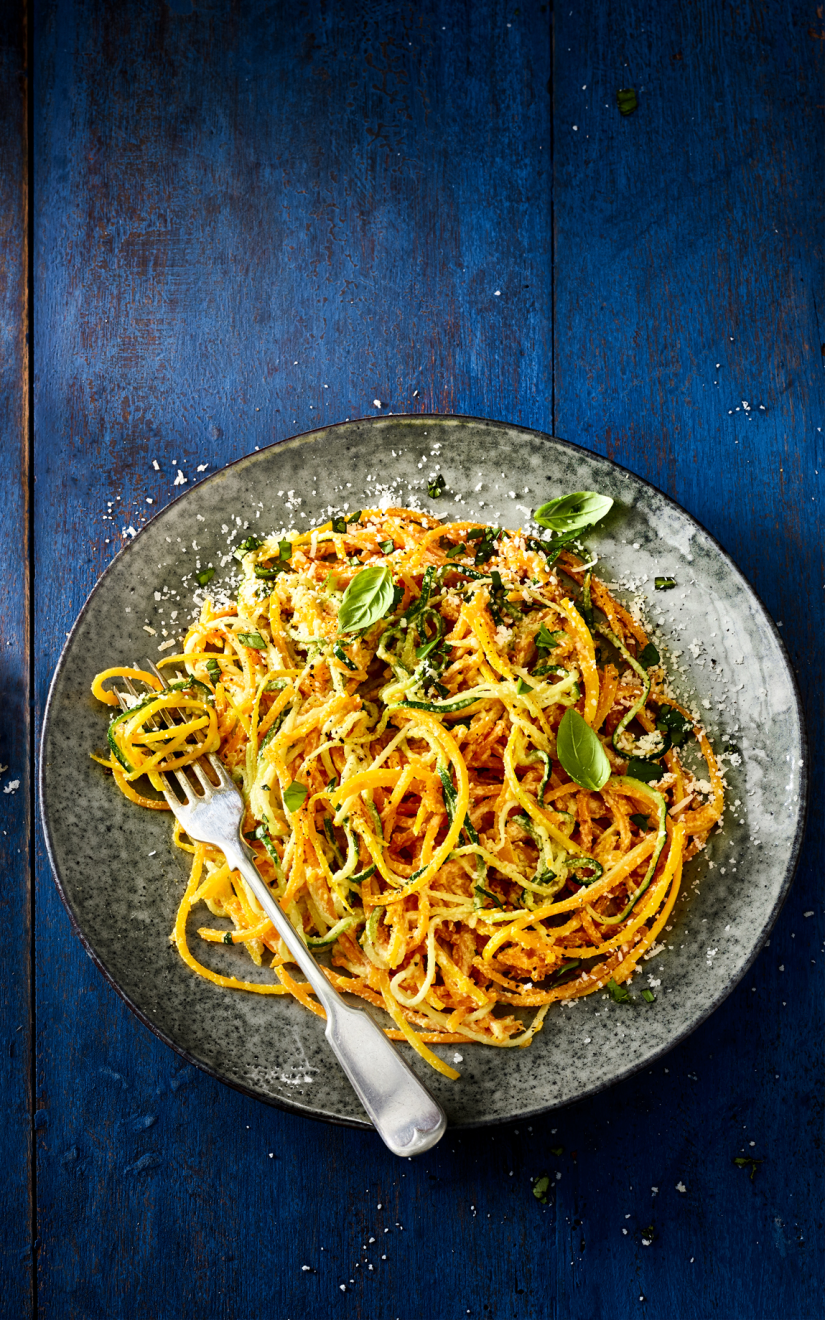 Ingredients:
125g cashew nuts
180ml water
½ tsp salt
1 clove garlic
1 tbsp oil
2 small butternut squash, spiralized
1 large courgette, spiralized
Handful of fresh basil leaves
Salt and pepper to taste
Olive oil for drizzling
method:
Cover the cashews with water in a bowl and soak for 2 hours, then drain and rinse thoroughly.
Place the cashews in a food processor or blender and add the water, salt and garlic. Purée until very smooth.
Heat the oil in a large frying pan over a high heat. Add the spiralized butternut squash and toss in the pan for 2 minutes, then add the courgette spirals and toss for a further 7 minutes until softened.
Remove from the heat and add half the basil and half the sauce to the pan and mix to combine, adding water if the mixture is too sticky, and as much extra sauce as desired.
Season generously, drizzle with oil and garnish with the rest of the basil.
Print Recipe
www.lakeland.co.uk/
Did you make this recipe?
Share your creations by tagging @livegreenandgood on Instagram with the hashtag #livegreenandgood