Coconut and Lime Cake
Serves: 12
Ready in: 60 mins +
Know your nutrients
This cake is so easy to make: you simply combine the cake ingredients with a handheld whisk, pour into a cake tin and let is bake! If you have any cake left over, try breaking it into pieces, placing at the bottom of a dish, sprinkling over orange juice or sherry, then topping with seasonal fruits. Finish with Greek yoghurt sweetened with condensed milk and toasted coconut for a more indulgent dessert.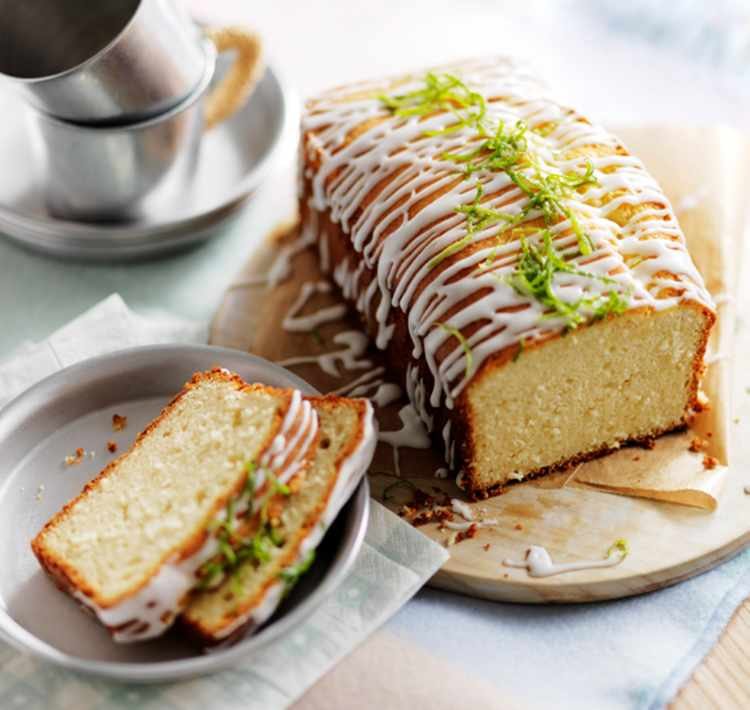 Ingredients:
175g butter, softened
3 large free-range eggs, beaten
250g Carnation Condensed Milk
40g desiccated coconut
finely grated zest and juice of 1 lime
175g self-raising flour
1 tsp baking powder
For the icing
100g icing sugar
zest and juice of a lime
method:
Preheat the oven to 170C/350F/Gas 3 (reduce for fan ovens). Grease a 900g (2lb) loaf tin and line the base with baking parchment.
Place all the cake ingredients into a large bowl and beat using an electric hand whisk until just smooth and pale. Pour into the prepared cake tin and bake for 55-65 minutes until a skewer comes out clean when you insert it into the middle of the cake.
If the top becomes too brown near the end of the cooking time, cover with a piece of parchment. Leave the cake to cool slightly then remove from the tin and transfer to a cooling rack to cool completely.
For the icing: Simply mix the lime juice into the icing sugar until you have a thick pouring consistency – drizzle over the cake and finish with strands of lime zest.
Print Recipe
www.carnation.co.uk
Did you make this recipe?
Share your creations by tagging @livegreenandgood on Instagram with the hashtag #livegreenandgood