Classic Mojito
Serves: 1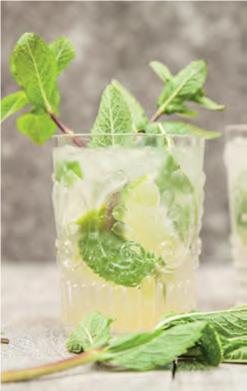 Ingredients:
30ml white rum
2 tsp Clarks Carob Syrup
8-12 mint leaves
½ lime soda water
2-3 batons of finely sliced root ginger [optional] glass of crushed ice
method:
Slice your lime into four segments and place in the bottom of a highball glass. Add your Clarks Carob Syrup and then use a muddler, bar spoon or rolling pin to squash the ingredients together and release the lime juice.
Clap the mint to bruise it and release the fresh aroma and rub around the rim of the glass then drop into the glass.
Use a muddler again and mix together. Pour in your rum and add in some thinly sliced root ginger. Leave for a minute while you crush halve of your ice.
Half fill the glass with crushed iced and top with soda water. Garnish with a sprig of fresh mint and some elderflowers, if in season.
Print Recipe
www.clarksit.co.uk
Did you make this recipe?
Share your creations by tagging @livegreenandgood on Instagram with the hashtag #livegreenandgood