Classic Bramley Compôte
Serves: 6
Ready in: Under 15 Mins
"Great as a healthy pudding, or spooned onto muesli, this recipe can be stored in the fridge for up to a week. Alternatively, allow to cool then freeze and defrost when needed. Frozen, this will keep for up to six months"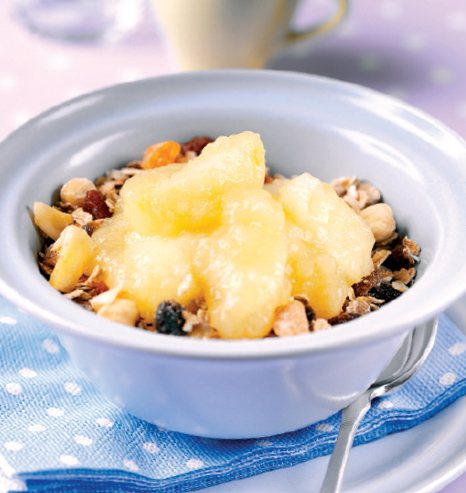 Ingredients:
900g (approx 5) Bramley apples, peeled, cored and sliced
100g caster sugar
2 tbsp water

[hd]Optional:[/hd]
grated zest of orange or lemon
handful of raisins, chopped dried
apricots or cranberries
1 tsp cinnamon or ginger
pinch of ground clove
method:
First, decide if you're making plain apple sauce, or a flavoured compôte. For the latter, choose your ingredient now!
Place the sliced Bramley apples, sugar, water and your chosen optional ingredient(s) in large pan with a tight fitting lid, then place over a gentle heat and slowly bring to the boil.
Stir, then cover and simmer for five minutes or until the Bramley slices have become fluffy and started to dissolve. Remove from the heat and leave to cool.
Print Recipe
www.bramleyapples.co.uk
Did you make this recipe?
Share your creations by tagging @livegreenandgood on Instagram with the hashtag #livegreenandgood