Cheese & Beetroot Ploughman's
Serves: 4
Ready in: Under 15 Mins
Cost Cutting Eco Friendly Quick Make
This throw-together lunch is effortlessly simple and ideal for entertaining. Why not try a Mediterranean version with tapenade, hummus, minted yoghurt, salad and pitta bread to ring the changes?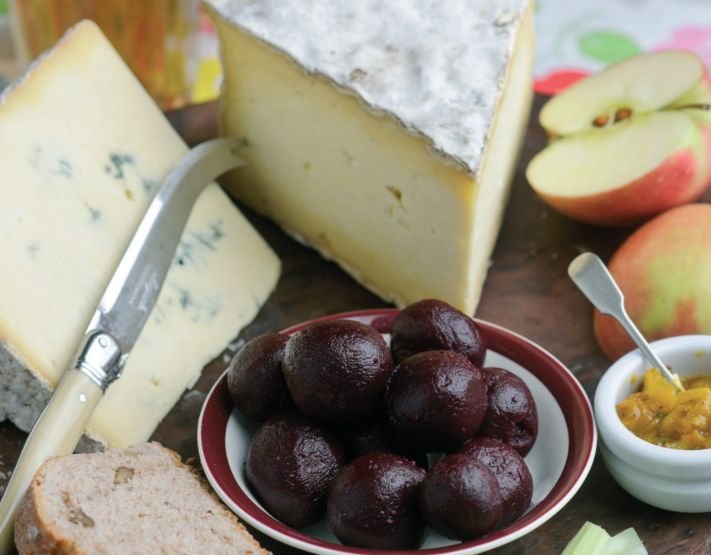 Ingredients:
1 pack of traditional or flavoured cooked beetroot
2 large chunks of your favourite veggie cheese
1 Pink Lady apple
1 stick of celery, cucumber or radish depending on preference
1 small loaf of wholemeal or sourdough bread
1 small pot of piccalilli or your own choice of chutney
method:
Chop the celery stick or cucumber in half then quarter each half to make sticks. If using radishes slice into bite-size pieces. Core and quarter the apple.
Slice four pieces of bread and arrange on a large wooden board or platter with the vegetables, apple, cheese and chutney. Serve with a vegetarian light hoppy ale, lager, cider or apple juice.
Print Recipe
www.lovebeetroot.co.uk
Did you make this recipe?
Share your creations by tagging @livegreenandgood on Instagram with the hashtag #livegreenandgood