Cauliflower and Cheese Soup
Serves: 4
Ready in: 30 to 60 mins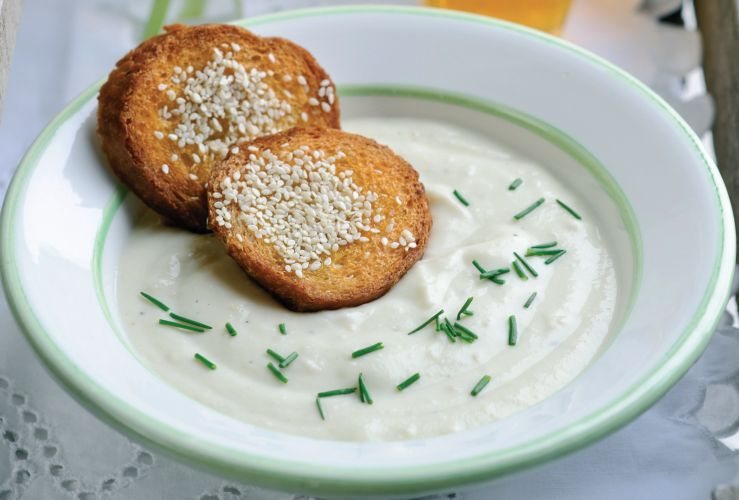 Ingredients:
1 small cauliflower, chopped
1 large potato, peeled and chopped
2 garlic cloves, chopped
850ml milk
25g butter
175g vegetarian mature Cheddar
4 slices French bread
100g sesame seeds
a little olive oil
sea salt and black pepper
method:
Put the cauliflower, potato and garlic into a large saucepan and cover with milk. Simmer until the potato is very soft.
When the vegetables are cooked, add the butter and cheese and blend using a stick blender. Keep warm.
Toast the bread slices, drizzle with oil and cover with sesame seeds. Slice the bread into small croutons. Serve with the croutons on top.
Print Recipe
www.loveyourgreens.co.uk
Did you make this recipe?
Share your creations by tagging @livegreenandgood on Instagram with the hashtag #livegreenandgood