Bangers and Asparagus in Blankets
Serves: 5
Ready in: 15 to 30 mins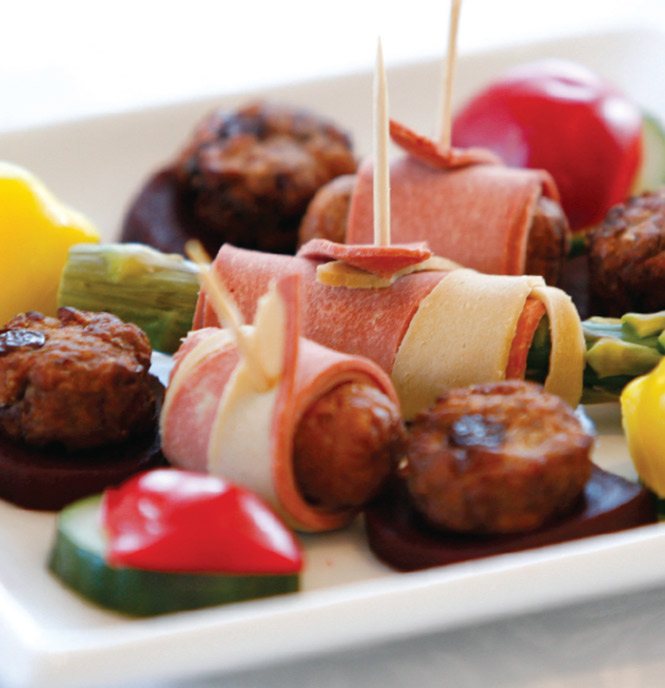 Ingredients:
1 packet Redwood Vegideli Lincolnshire Style Sausages
1 packet VBites Meat Free Rashers
2 large bunches of asparagus
olive oil (optional)
method:
First, cook the sausages. Shallow fry: Heat 2 tbsp of vegetable oil in a frying pan, add the sausages and cook. Turn frequently until lightly browned. Grill: Lightly brush the sausages with vegetable oil. Place under a preheated grill for approximately five minutes, turning frequently.
While the sausages cool, steam or boil whole asparagus spears until almost tender. Drain.
Cut each sausage into three pieces. Cut the streaky style rashers lengthways into two strips.
Wrap the rashers around the sausages and secure with a cocktail stick. Place on baking tray. Brush with olive oil for a crispier finish.
Preheat oven to 180C/350F/Gas 4. Place the tray in the oven and cook for about 5-10 minutes or until the rashers look crispy. Serve with or without the cocktail stick, as preferred.
Print Recipe
www.redwoodfoods.co.uk
Did you make this recipe?
Share your creations by tagging @livegreenandgood on Instagram with the hashtag #livegreenandgood