Apple Raspberry Crumble
Serves: 4
Ready in: 60 mins +
Is there anything quite like a classic crumble?! We don't think so: try this version with apples and raspberries, and a slight toffee twist courtesy of pecans.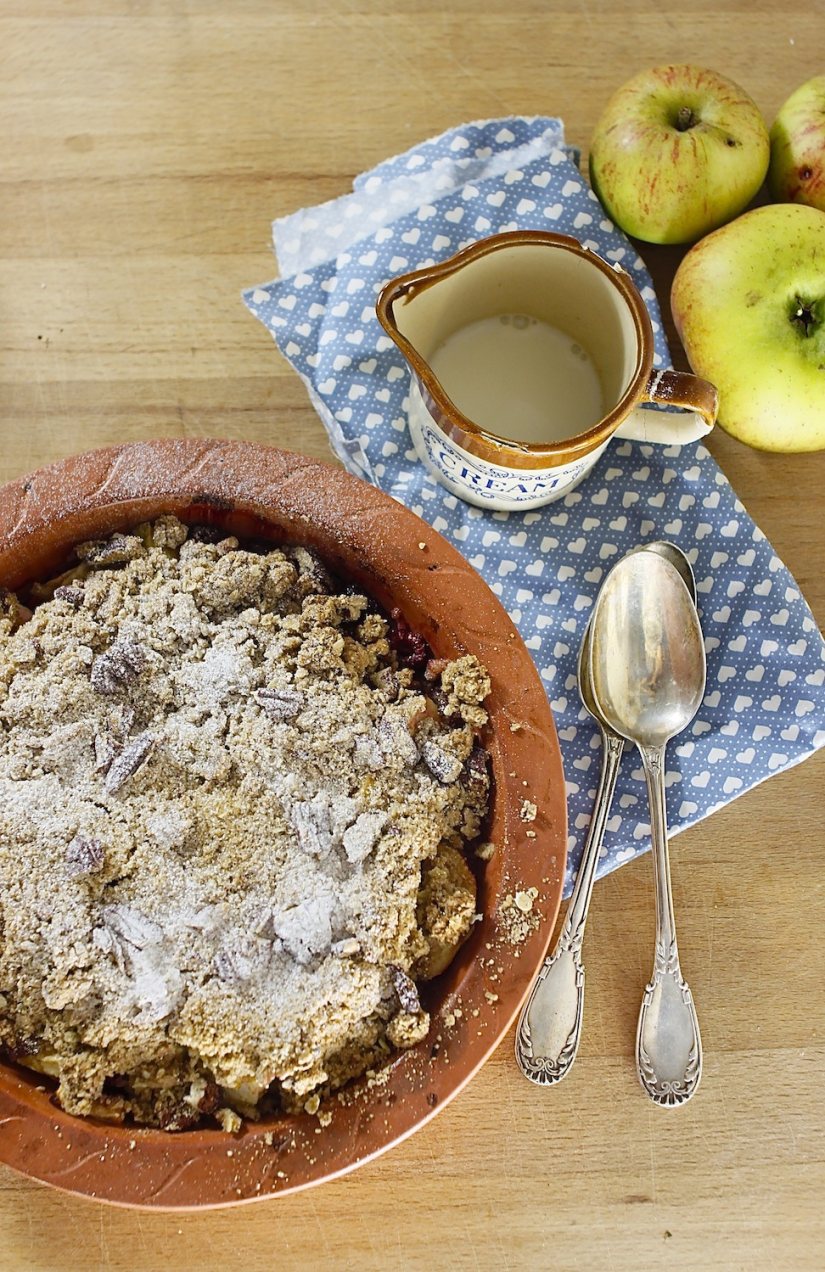 Ingredients:
180g plain flour (spelt works well)
110g cold butter, cubed
80g demerara sugar
1 tsp ground cinnamon
60g pecan nuts (or nuts of your choice)
50g rolled oats
1-2 tbsp cold water
4 large cooking apples
200g raspberries
5 tbsp golden caster sugar
method:
First, make the crumble. Put the flour in a large mixing bowl, and rub the butter into it with your fingertips, until the mixture resembles fine breadcrumbs. Don't worry if there are a few bigger bits of butter visible: this adds to the texture of the crumble topping.
Stir in the sugar, cinnamon, nuts and oats.
Preheat the oven to 200C/400F/Gas 6. Peel and core the apples, then cut half into thin slices, and half into small dices - this gives you a more interesting texture when the fruit is baked. Put the apples in a medium baking dish, then toss gently with the raspberries and caster sugar.
Stir the cold water into the crumble mixture to give it a 'pebbly' texture. Scatter the crumble evenly over the fruit, then bake for 30-40 minutes, or until the crumble is crunchy and golden, and the fruit is bubbling.
Leave the crumble to cool for 10 minutes or so before serving with cream, custard or ice cream.
Print Recipe
ao.com/life/
Did you make this recipe?
Share your creations by tagging @livegreenandgood on Instagram with the hashtag #livegreenandgood