Anything Goes Quesadilla
Serves: 4
Ready in: 15 to 30 mins
Keep a pack of flour tortillas handy for this simple recipe using leftover veggies like sweet potato, butternut squash, carrots, etc. Then hunt through the fridge and pull out all those scraps of leftover vegetarian cheese – the wedge of stilton, the finger of gruyère, and put the lot together in minutes.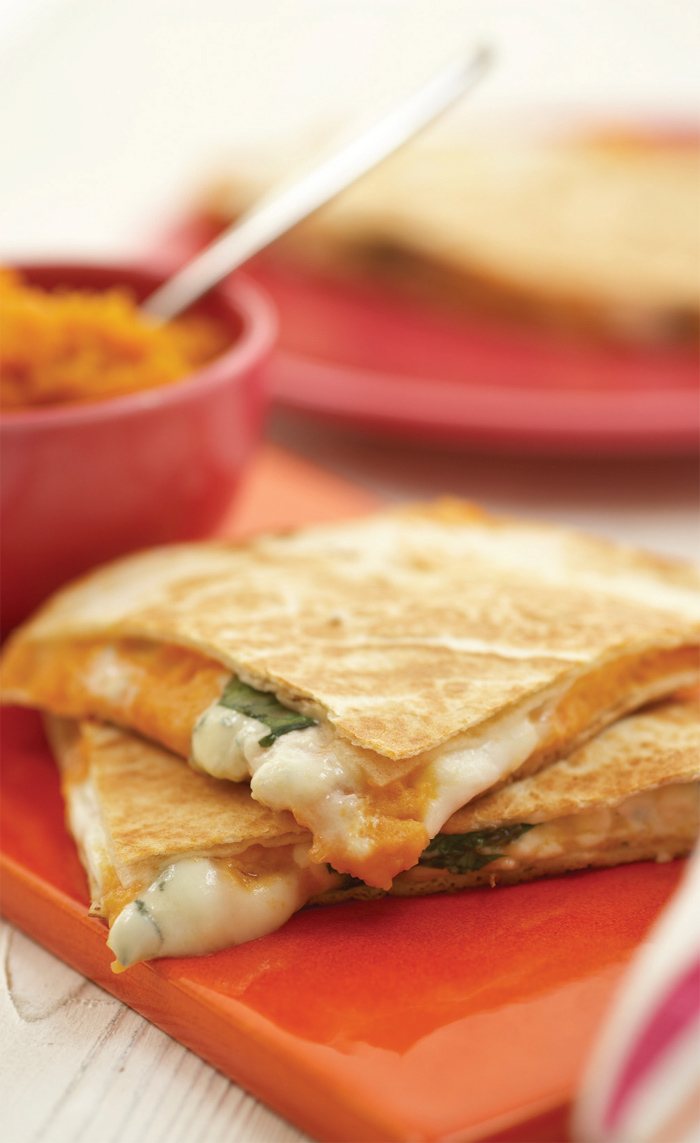 Ingredients:
8 flour tortillas
500g cooked sweet potato or butternut squash, lightly crushed or chopped
sea salt and ground black peppercorns

method:
Place a flour tortilla in a dry non-stick frying pan and lavishly spread with the crushed vegetables, right to the edges.
Season with salt and pepper and scatter with the cheeses. Top with another flour tortilla and cook over a medium heat until lightly browned, which should take three minutes.
Turn once, and cook the other side until lightly browned and the cheese has melted.
Transfer to a board, and keep warm while you make the others. Cut in half or into quarters to serve.
Print Recipe
www.lovefoodhatewaste.com
Did you make this recipe?
Share your creations by tagging @livegreenandgood on Instagram with the hashtag #livegreenandgood