6 AFFORDABLE BEAUTY BUYS TO FILL YOUR STOCKING
These ethical, cruelty-free beauty buys are sure to impress this Christmas!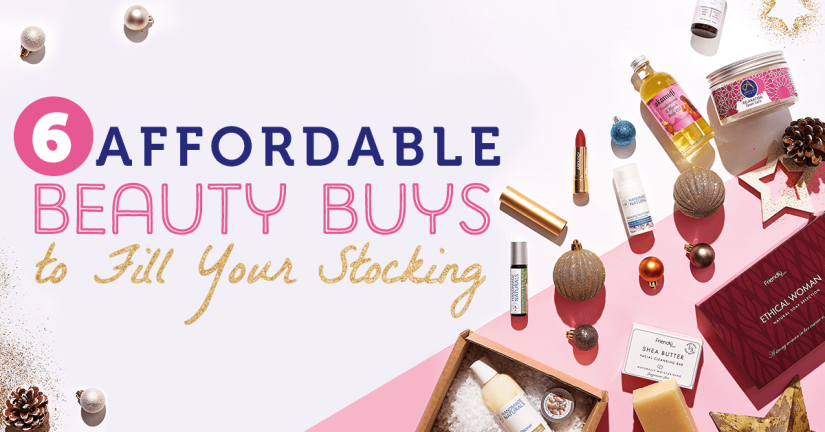 Formulated on a base of organic rose water and cucumber seed extract, this mist from Sister & Co. easily hydrates, tones and balances the skin as part of your daily routine. 100% natural, vegan, and made with certified organic ingredients, this cooling mist has a subtle, fresh aroma that promises the ultimate skin-soothing experience.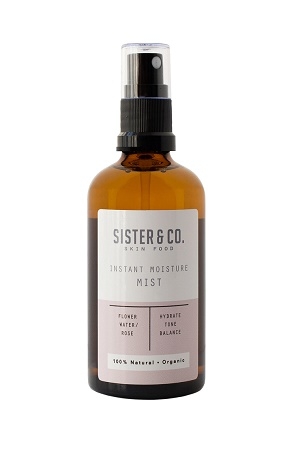 Image: Sister & Co.
For those moments when Christmas feels a little stressful, take some time out to enjoy this blend of Epsom salts with chamomile, lavender and tangerine essential oils for the ultimate relaxation elixir. Simply pour these into a warm bath and breathe in the rich aromas as the salts melt into your skin.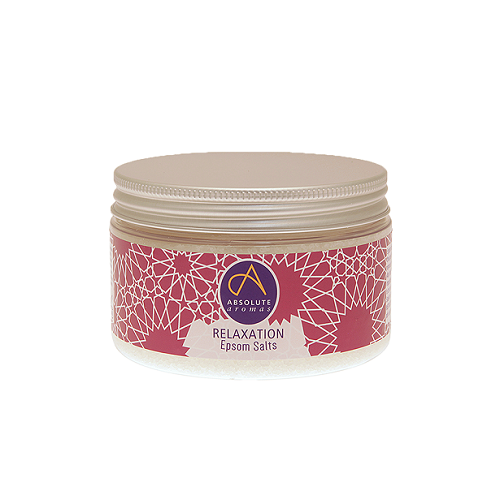 Image: Absolute Aromas
Wake up your skin with frankincense! This exotic body oil combines two very special tree resins that have remarkable rejuvenating qualities on the skin. Spicy and warming, this body oil is ideal for massage or top-to-toe moisturising. Enriched with avocado and organic olive to provide your skin with a nourishing boost, it's a great choice for tired, thirsty or mature skin. It's extremely satisfying when you apply it to warm skin after a shower – watch your skin drink it in!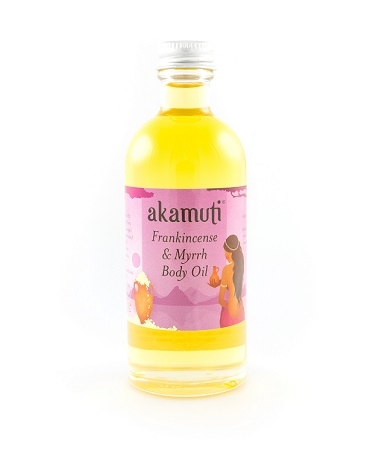 Image: Akamuti
First impressions are important when it comes to gifts, but rest assured that the beautiful packaging of this lipstick is sure to impress from the get-go. All Axiology lipsticks are vegan and free from synthetics, parabens and palm oil, but this doesn't impact on the quality – experience the rich pigment and creamy texture as you glide the lippy over. The 'True' hue is ideal for winter festivities: pair your Chtistmas party dress with the bold red for a knockout look. Deputy editor, Sian, absolutely loves this vampy colour, and adores the coconutty orange scent, too!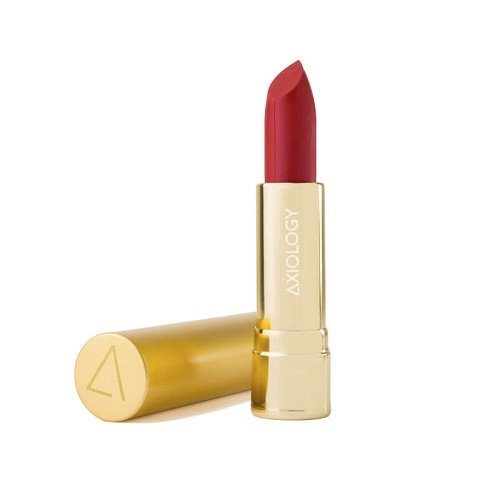 Image: Axiology
Calling all plastic-free eco-warriors! This bundle from Friendly Soap is sure to impress – it includes a Shea Butter Facial Cleansing Bar, Lavender Soap, Cocoa Facial Cleansing Bar, and Lemongrass and Hemp Soap for top-to-toe luxury. All bars are handmade, producing a rich, creamy lather that gently moisturises your skin – they're kind to the earth, and to your body. Win-win!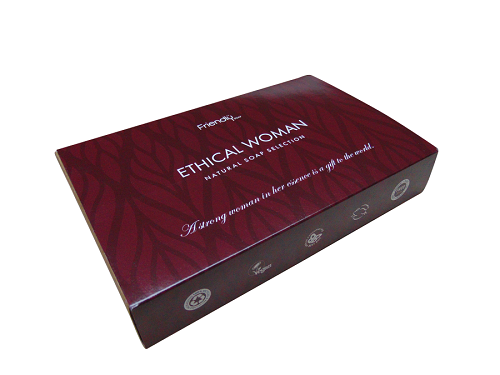 Image: Friendly Soap
New for this Christmas, Handmade Naturals has created special gift hampers, starting from just £12. You can make your own bespoke set, or choose from one of the brand's standard bundles. Included within the bundle photographed is: Olive, Jojoba and Shea Butter Conditioner; Balancing Rosehip, Jojoba and Shea Butter Face Cream; Virgin Shea Butter, and Antioxidant Face and Eye Oil.
Image: Handmade Naturals
More from Vegetarian blog