Versatile tomato sauce
Ready in: 30 to 60 mins
This speedy sauce is ideal for keeping on hand in the freezer or fridge. It's delicious on pasta, or as a base for pantry minestrone. This recipe fills approximately three containers with 300ml sauce. It refrigerates well for up to five days, and freezes for up to three months. Feel free to blend the sauce to make it silky smooth, or keep it chunkier for a more rustic version. Don't have tomato purée? Tomato ketchup will add concentrated flavour and instant seasoning. Recipe extracted from 5 Ingredient Vegan by Katy Beskow (Quadrille, Hardback & EBook)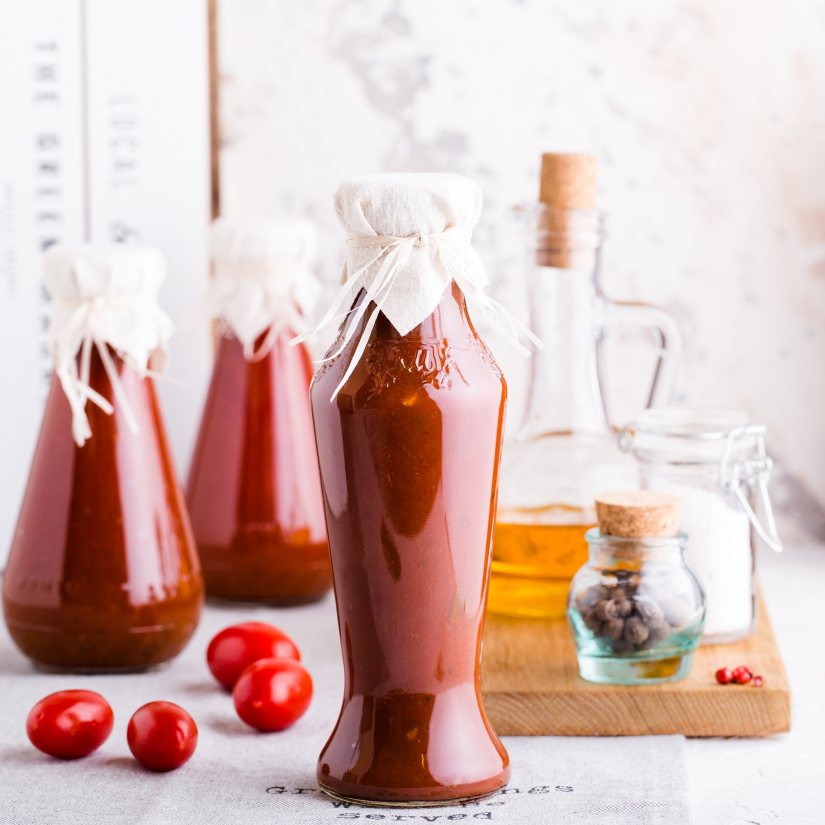 Ingredients:
1 tbsp olive oil
3 garlic cloves, crushed
800g good-quality tinned chopped tomatoes
2 tbsp tomato purée
1 tsp granulated sugar
60g basil, leaves and stalks finely chopped
generous pinch of sea salt and black pepper
method:
Heat the oil and garlic in a large pan over a low–medium heat for 2 minutes, until the garlic has softened and infused the oil.
Pour in the chopped tomatoes and add 250ml cold water. Stir through the tomato purée and sugar, then add a lid to the pan and simmer for 20 minutes.
Remove the lid from the pan and stir in the chopped basil. Simmer for a further 5 minutes.
Remove from the heat and season with sea salt and black pepper to taste. Allow to cool fully, then blitz in a high-powdered jug blender (or use a hand blender) until smooth, if desired, before pouring into clean jars for refrigerating or plastic containers for freezing.
Print Recipe
www.hardiegrant.com/uk/quadrille
Did you make this recipe?
Share your creations by tagging @livegreenandgood on Instagram with the hashtag #livegreenandgood