Vanilla Chia Pudding
Serves: 2
Ready in: Under 15 Mins
This breakfast recipe is so quick and easy to make. In the evening, before you go to bed, you can simply put the ingredients together, keep in the fridge, and finish it off with your favourite toppings in the morning! It's satisfying, delicious and a great source of energy to get you through those busy days! Recipe extracted from The mymuybueno Cookbook by Justine Murphy (Meze, £25).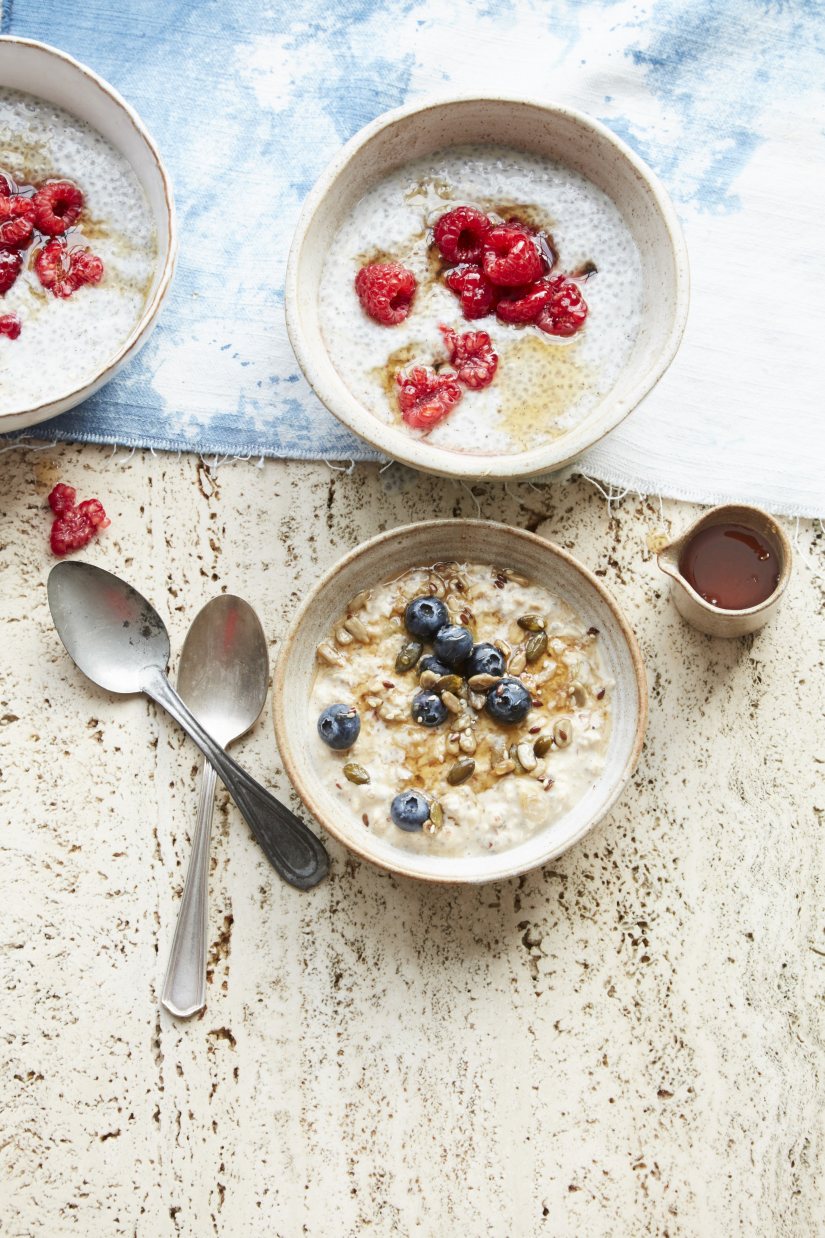 Ingredients:
4 tbsp chia seeds
250ml almond milk
120g coconut or Greek yoghurt
1 tsp vanilla powder or paste
2 tsp rice malt or maple syrup, or honey
method:
To make the vanilla chia pudding, place the chia seeds in a bowl with the milk and yoghurt.
Whisk the mixture with a fork to break up the chia seeds, which will all clump together.
Add the vanilla and your syrup of choice, then whisk well again. Leave the pudding to set in the fridge overnight. Enjoy the next day with toppings of your choice.
Print Recipe
mymuybueno.com/
Did you make this recipe?
Share your creations by tagging @livegreenandgood on Instagram with the hashtag #livegreenandgood