'ToFish' & Chips
Serves: 4
Ready in: 30 to 60 mins
Create the ultimate chippy 'fakeaway' with this delicious vegan alternative to fish & chips.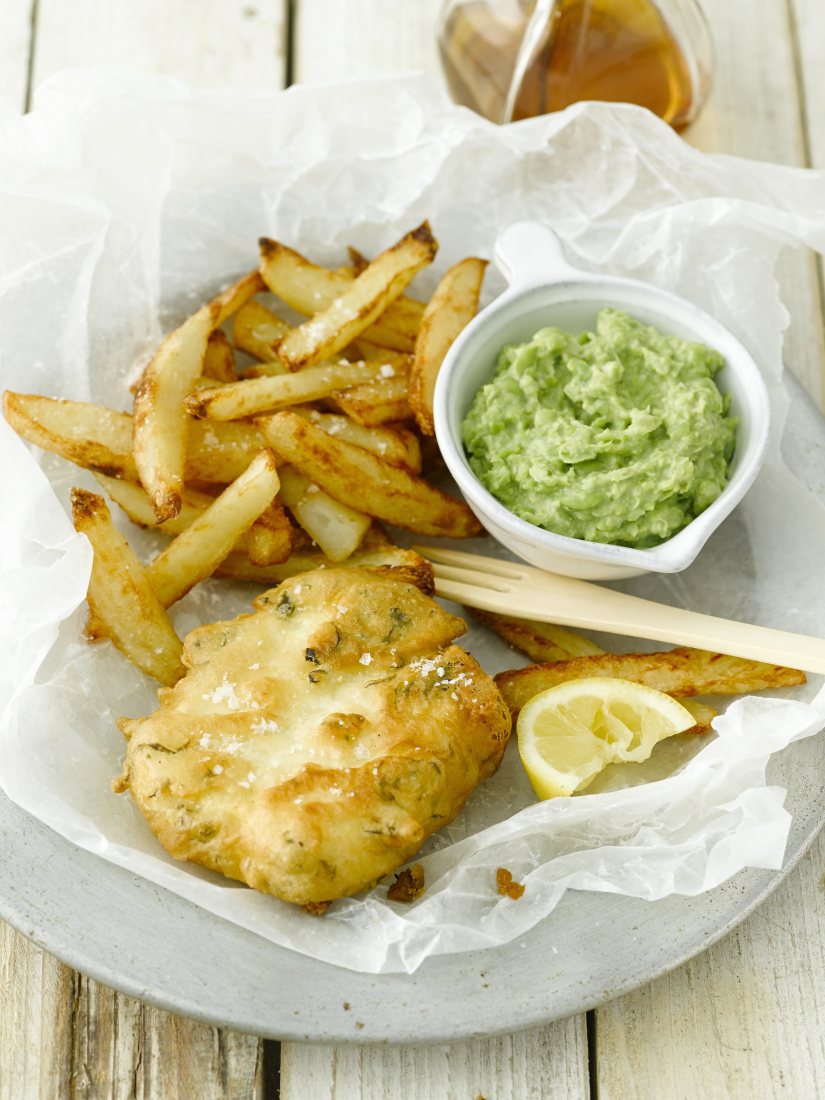 Ingredients:
280g Naked Tofoo
3 tbsp olive oil
300g peas
3 tbsp vegan crème fraiche
800g potatoes (such as King Edward)
1 tbsp plain seasoned flour
100g self-rising flour
1 tsp dried seaweed, crumbled (optional)
100ml vegan ale
oil, for deep frying
method:
Preheat the oven to 200C/400F/Gas 6. Drain the Tofoo and pat dry.
Peel the potatoes and cut into chips. Bring a large pan of lightly salted water to the boil and cook the cut potatoes for five minutes. Drain well then toss with the olive oil. Spread out onto a non-stick baking tray and cook in the oven for 30 minutes, turning half-way through cooking time.
While the chips are cooking, cook the peas in a pan of boiling water for five minutes. Drain and tip into a food processor with the crème fraiche, then blitz until well-combined. Heat gently.
Cut the Tofoo into four slabs and dust in the seasoned flour. Blitz the self-raising flour with the seaweed and add the ale. Blitz again until you have a smooth, creamy batter.
Heat about 8cm of oil in a pan to 180C. Take a piece of tofu and dip it in the batter to coat evenly. Carefully lower the tofu into the hot fat and cook for 2-3 minutes, until golden and crispy. Repeat with the other three pieces.
Serve the cooked 'Tofish' pieces with chips, a spoonful of peas, and garnish with lemon wedges.
Print Recipe
tofoo.co.uk/
Did you make this recipe?
Share your creations by tagging @livegreenandgood on Instagram with the hashtag #livegreenandgood