Tempting Tenderstem Tartlets
Serves: 2
Ready in: 15 to 30 mins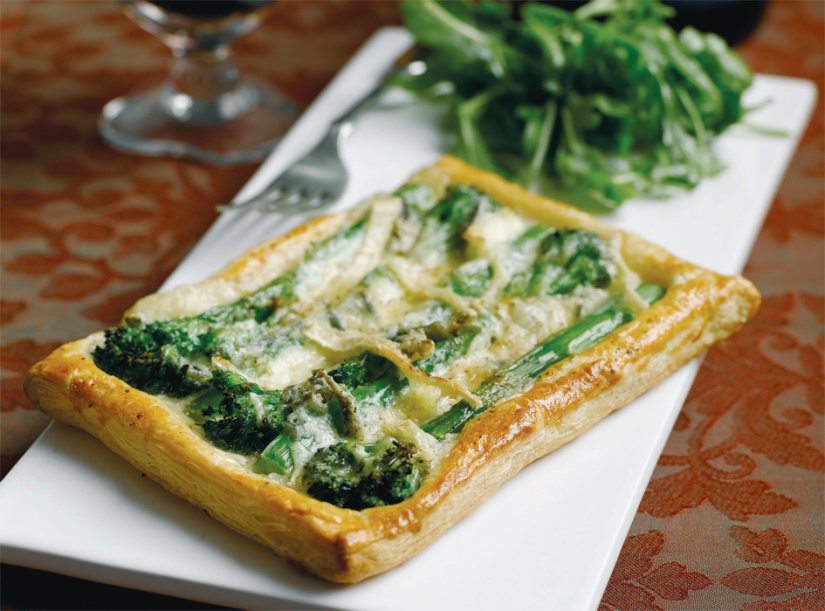 Ingredients:
100g Tenderstem broccoli
250g ready-rolled puff pastry
100g vegetarian Blue Brie or Stilton
method:
Preheat the oven to 220C/425F/Gas 7. Blanch the Tenderstem for one minute in boiling water whilst you prepare the pastry.
Cut the pastry into two rectangular pieces and place it onto a baking tray lined with parchment.
Arrange the blanched broccoli floret-tostem along the pastry and top with thin slices of the vegetarian Blue Brie or Stilton, taking care to cover the delicate tips with cheese to prevent them scorching.
Season with a grind of black pepper and a little sea salt, and bake for about 15 minutes in a really hot oven until golden brown. Serve with a punchy rocket salad.
Print Recipe
www.tenderstem.co.uk
Did you make this recipe?
Share your creations by tagging @livegreenandgood on Instagram with the hashtag #livegreenandgood