Sweet Potato and Ginger Jam
Serves: 24
Ready in: 30 to 60 mins
Cost Cutting Eco Friendly Freezes Well Gluten Free‏ Vegan Friendly
Know your nutrients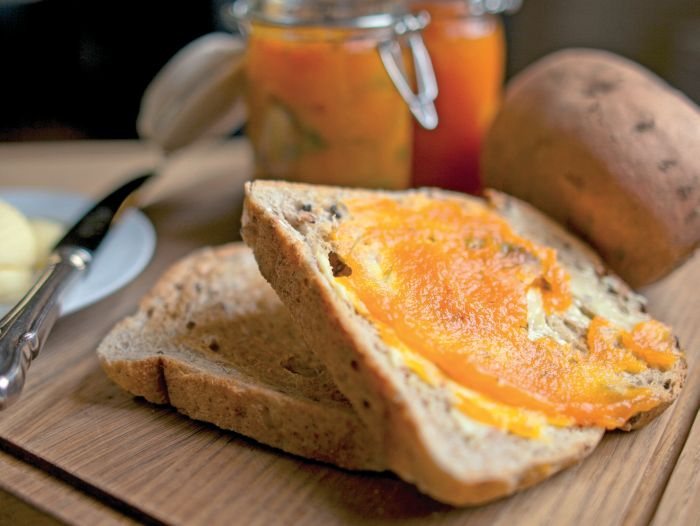 Ingredients:
250g sweet potatoes
250g sugar
50g fresh ginger, grated
method:
1 Peel the sweet potatoes and place them in a pan of boiling water. Boil until nice and soft. Drain the potatoes and either mash or pass through a potato ricer.
2 Weigh the mashed potato before placing in a pan with the same amount of sugar. Place on a medium heat and slowly bring to the boil, stirring occasionally. Add ginger to taste, reduce the heat to a simmer and cook for at least ten minutes. Continue to cook until you reach the desired consistency for the jam.
3 Sterilise a few jam jars (to do this, place them in boiling water) and decant the jam into the jars. Leave to cool before sealing.
Print Recipe
www.lovesweetpotatoes.com
Did you make this recipe?
Share your creations by tagging @livegreenandgood on Instagram with the hashtag #livegreenandgood