Strawberry and Coconut Ice Lollies
Serves: 8
Ready in: 15 to 30 mins
Cost Cutting Eco Friendly Freezes Well Gluten Free‏
With their visible chunks of fruit, these creamy ice lollies are a thing of beauty!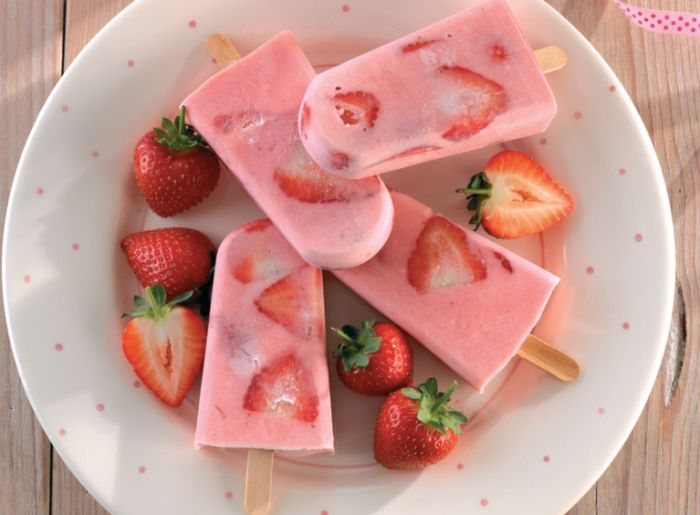 Ingredients:
400g Jubilee strawberries, washed and hulled

3 tbsp icing sugar

400g organic coconut Greek yoghurt


You'll also need:

1-2 ice lolly moulds

8 ice lolly sticks
method:
Blend 200g of the strawberries with the icing sugar into a purée. Then pass through a sieve.
In a large jug, mix the purée with the organic coconut yoghurt and pour it in the ice lolly moulds, but do not fill them quite to the top.
Slice the remaining strawberries and divide them between the moulds, pushing them down so that they are evenly distributed throughout the lolly.
Push the lolly sticks into the mix and freeze for at least four hours, until frozen solid.
When ready, warm the moulds with your hands or under warm water to release the fruit lollies.
Print Recipe
www.jubileestrawberries.co.uk
Did you make this recipe?
Share your creations by tagging @livegreenandgood on Instagram with the hashtag #livegreenandgood