Spring Ratatouille
Serves: 4
Ready in: 30 to 60 mins
This vegan ratatouille packs in vibrant vegetables for a delicious side dish. To make it a main dish, you can bulk out the veg with your favourite grain. Recipe extracted from The Vegetarian Silver Spoon by The Silver Spoon Kitchen (£35, Phaidon)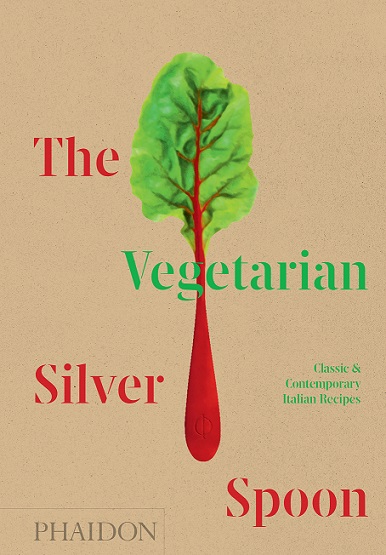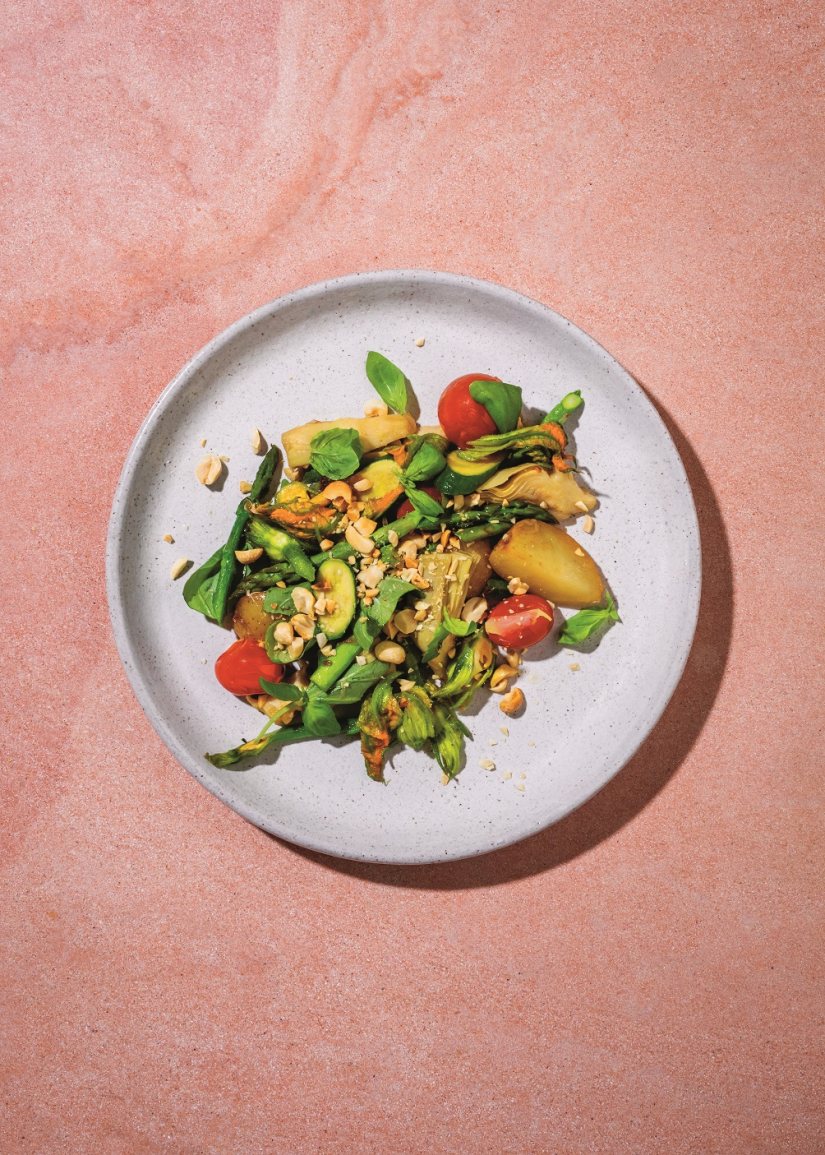 Ingredients:
1 bunch asparagus, ends trimmed
juice of 1 lemon
4 artichokes
200g baby zucchini (courgettes)
200g cherry tomatoes
60ml extra virgin olive oil
1 small red onion, such as Tropea or torpedo, cut into thin wedges
300g new potatoes, scrubbed and halved
salt
40g salted peanuts, coarsely chopped
a handful of basil leaves
method:
Peel the asparagus stalks with a vegetable peeler and slice them on an angle.
Fill a large bowl with cool water and add the lemon juice. Trim the artichokes, cut them into wedges, and cut the fuzzy choke from the centre, dropping the wedges into the bowl of lemon water as you go (this prevents them from browning).
Wash the zucchini and slice them thickly on an angle. Prick the tomatoes with the tip of a small knife.
In a large saucepan, heat the olive oil over medium heat. Add the onion and potatoes and cook for 2-3 minutes to let the flavour develop, then add a 200ml boiling water. Season with salt and cook for 10 minutes. Drain the artichokes and add them to the pot. Add the tomatoes and cook for 6-7 minutes.
Add the zucchini and asparagus and season with salt. Cover and cook for another 5 minutes, then turn off the heat.
Sprinkle with the peanuts and basil, then serve.
To make this a main dish, serve it over a bed of bulgur wheat. Rinse 200g bulgur wheat with cold water and put it in a medium saucepan. Add 750ml water, salt the water, and bring to a boil, then reduce the heat to maintain a simmer and cook for 10 minutes. Turn off the heat and let rest for another 10 minutes before serving.
Print Recipe
uk.phaidon.com/
Did you make this recipe?
Share your creations by tagging @livegreenandgood on Instagram with the hashtag #livegreenandgood