Spinach and Philly Lasagne
Serves: 6
Ready in: 30 to 60 mins
Know your nutrients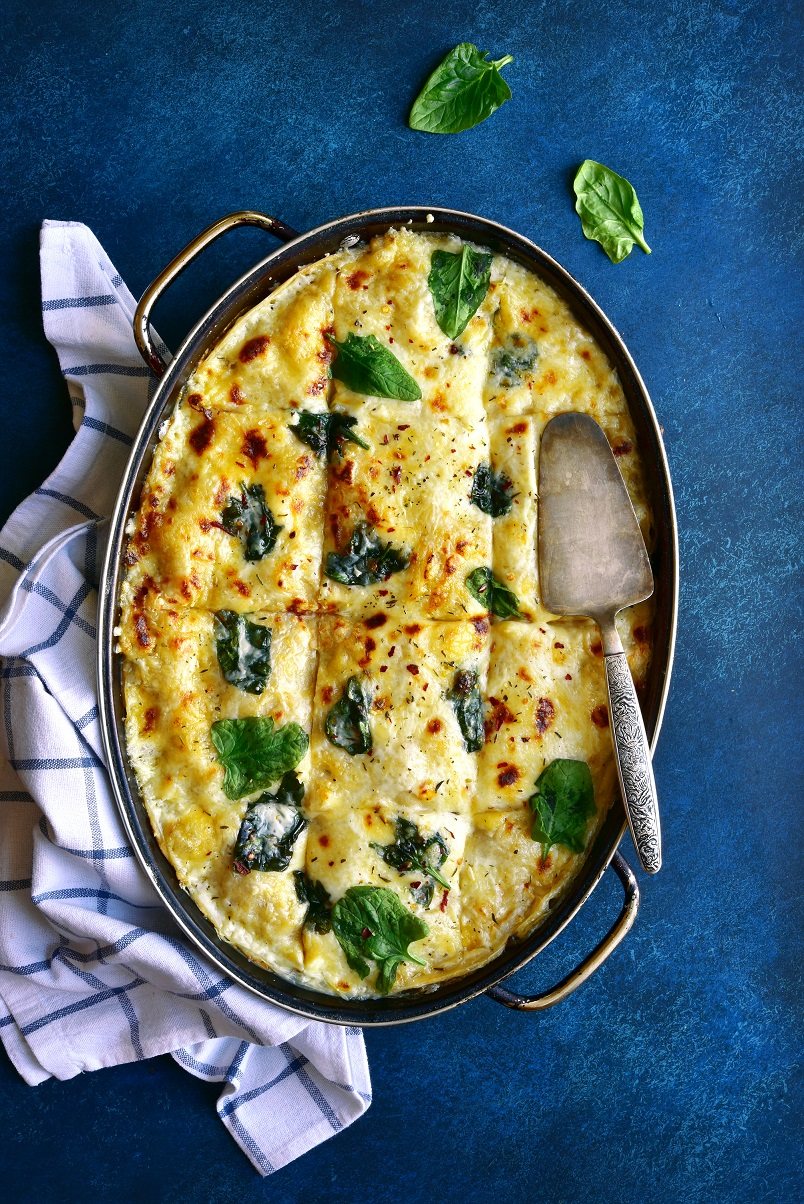 Ingredients:
1 tbsp olive oil
1 onion, chopped
1 garlic clove, crushed
2 celery sticks, finely chopped
2 carrots, finely chopped
1 tbsp tomato purée
800g tin chopped tomatoes
1kg frozen spinach
300g Philadelphia Light
3 tbsp vegetarian Parmesan-style cheese, grated
2 tbsp fresh mint leaves, chopped
10 fresh lasagne sheets
method:
Make the tomato sauce: heat the oil in a large saucepan over a low heat and soften the onion, garlic, celery and carrots – try not to let them colour. Stir in the tomato purée and continue cooking for another five minutes before adding the tomatoes. Simmer for about 20 minutes. Using a liquidiser or hand-held blender, purée the sauce until smooth – it should be thick.
While the sauce is cooking, make the spinach filling. Put the frozen spinach into a pan and heat gently. Drain any additional liquid then set aside.
Preheat the oven to 180C/350F/Gas 4. Put the Philly in a separate bowl and stir until smooth, then add the spinach, half the vegetarian Parmesan-style cheese and the mint. Spread a thin layer of the tomato sauce in a dish, followed by the spinach mixture, and top with lasagne. Repeat, ending with a layer of tomato sauce.
Sprinkle the top with the remaining vegetarian Parmesan-style cheese and bake the lasagne for about 30 minutes until bubbling and golden on top.
Print Recipe
www.philadelphia.co.uk
Did you make this recipe?
Share your creations by tagging @livegreenandgood on Instagram with the hashtag #livegreenandgood