Spiced Pumpkin Cupcakes
Serves: 10
Ditch the spiced pumpkin latte, there's a new kid on the block!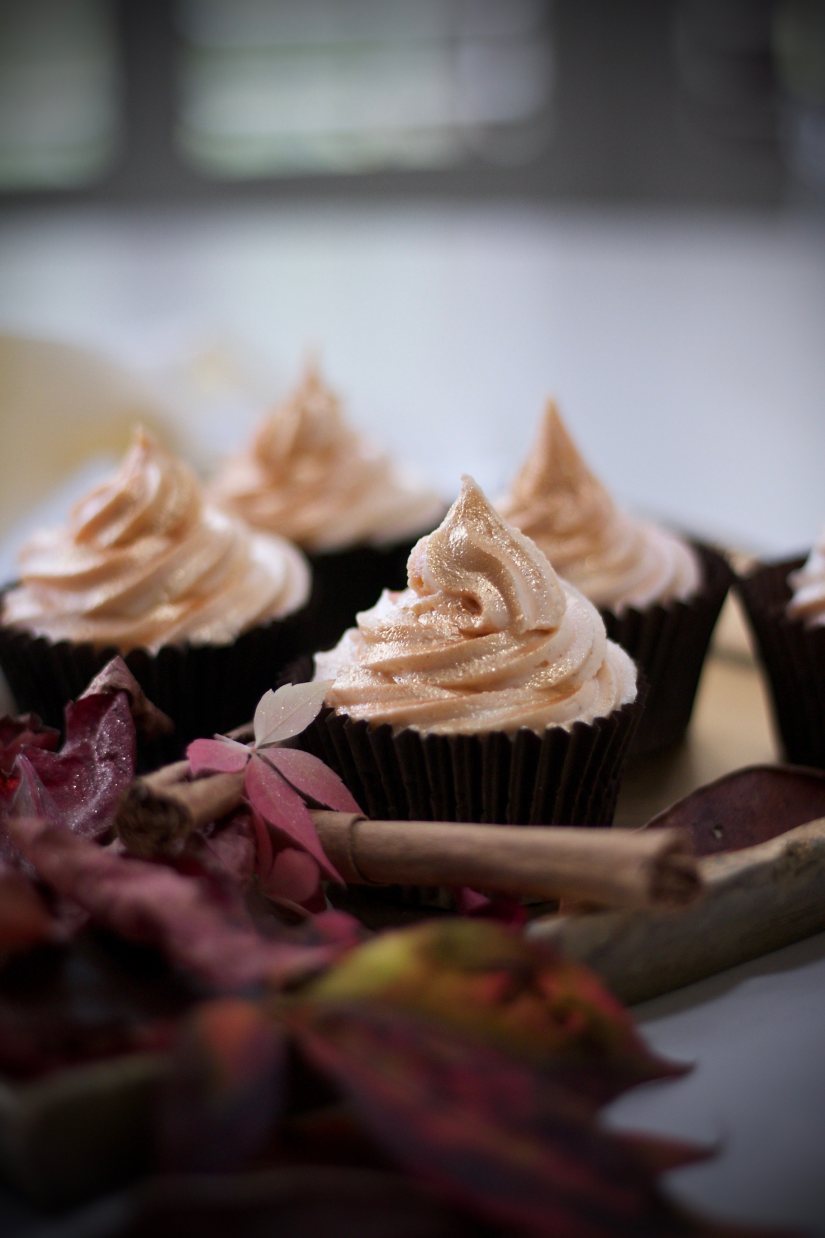 Ingredients:
For the sponge:
40g of unsalted butter, room temperature
120g of plain flour
140g of caster sugar
1 ½ tsp. of baking powder
120ml of milk
1 egg
1 tsp of ground all spice
1 tsp of vanilla paste
1 small munchkin pumpkin, finely grated
For the icing:
80g of unsalted butter, room temperature
160g of icing sugar
1 tsp of ground cinnamon
1 tbsp. of honey
Orange food colouring
Edible glitter to garnish
method:
Preheat the oven to 170C/325F/Gas 3 and line a cupcake tray with 10 paper cases.
In a bowl, add the butter, flour, caster sugar and baking powder and using an electric whisk, mix until it forms into a sandy mixture.
In a separate bowl, combine the milk, egg, vanilla paste and all spice and slowly add to the mixture, mixing until you've formed a batter. Fold in the grated pumpkin.
Pour the batter into your cupcake cases, about a heaped tablespoon in each and bake in the middle of the oven for 20-25 minutes or until lightly golden and springy to the touch. Remove from the oven allow to rest for 5 minutes and then turn out onto a wire rack to cool fully.
To make the icing, whisk together the butter, icing sugar, honey and cinnamon together until smooth. Add as much orange food colouring as you'd like and transfer the mix to the fridge to set until firm.
Ice the cupcakes any which way you'd like and garnish with some edible gold glitter.
Print Recipe
millycookbook.com/
Did you make this recipe?
Share your creations by tagging @livegreenandgood on Instagram with the hashtag #livegreenandgood