Sparkling Pomegranate Cocktail
Serves: 8
Ready in: Under 15 Mins
Cost Cutting Gluten Free‏ Quick Make Vegan Friendly
200ml SuperValu orange juice 600ml Rubicon pomegranate juice 1 bottle vegan Prosecco or sparkling wine 150ml vodka 2 SuperValu oranges, sliced 1 pomegranate, seeds only SuperValu ice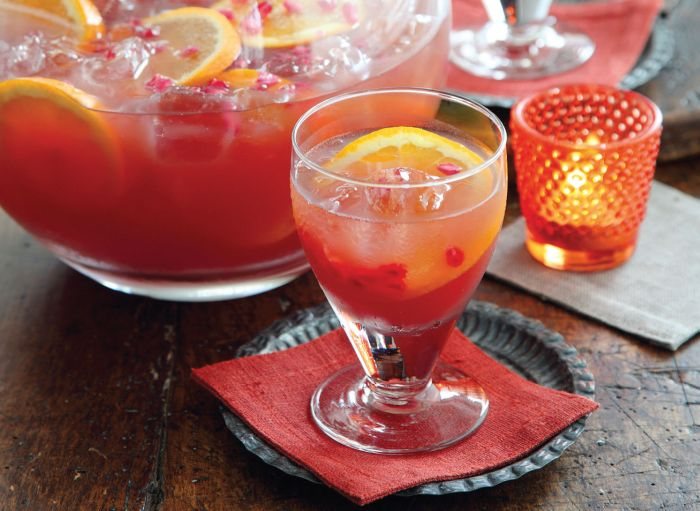 Ingredients:
For a non-alcoholic version, omit the Prosecco and vodka and replace with sparkling water.
method:
Mix together the orange juice and pomegranate juice and pour into a large punch bowl filled with ice.
Pour in the Prosecco and vodka and mix well.
Garnish with the orange slices and pomegranate seeds and serve.
Print Recipe
www.budgens.co.uk
Did you make this recipe?
Share your creations by tagging @livegreenandgood on Instagram with the hashtag #livegreenandgood