Rocky Road Blueberry Bites
Hankering for something sweet? This delicious dessert is worth indulging in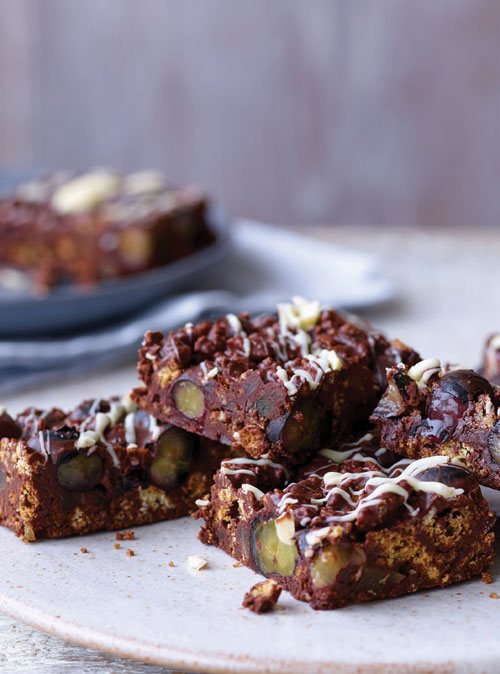 Ingredients:
100g good quality dark chocolate, broken into squares 50g butter 1 tbsp syrup from the stem ginger jar 100g Chilean blueberries 75g amaretti biscuits, roughly crushed 1 piece stem ginger, finely chopped 30g white chocolate, broken into squares
method:
Line a 20cm x 20cm tin with clingfilm. Place the chocolate, butter and syrup in a heat-proof bowl and sit over a pan of simmering water. Heat gently until melted. Alternatively, melt in the microwave for a minute on high or until just melted. Stir to combine.
Stir in the blueberries, biscuits and stem ginger and mix well. Press into the tin, smoothing the top.
Melt the white chocolate over a pan of simmering water or in the microwave and drizzle over.
Set in the fridge for at least 30 minutes before cutting. Store in an airtight container in the fridge for up to three days.
Print Recipe
Did you make this recipe?
Share your creations by tagging @livegreenandgood on Instagram with the hashtag #livegreenandgood