Roasted Piccolos, Asparagus, and Feta Salad
Serves: 2
Ready in: Under 15 Mins
Pocked-sized piccolo cherry tomatoes are juicy and crunchy, and make a lovely addition to a salad, plus they're packed with vitamins and minerals. This salad is all about quality ingredients and simplicity. Roasted piccolo cherry tomatoes and asparagus flecked with fennel seeds, lemon zest and Feta make a real feel-good dish.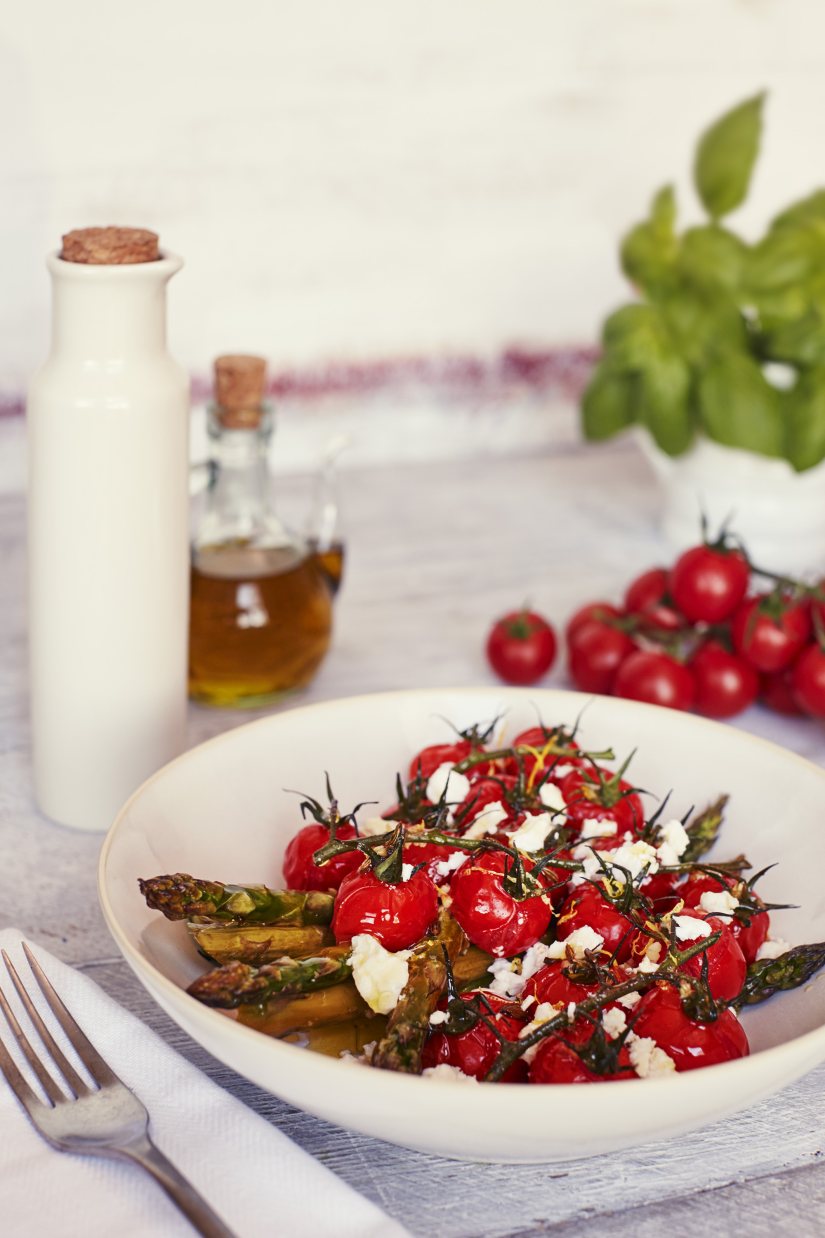 Ingredients:
1 small bunch asparagus, trimmed
400g piccolo cherry tomatoes, still on the vine
extra virgin olive oil
1 garlic clove, finely sliced
1 tsp fennel seeds
2 sprigs rosemary
30g Feta
finely grated zest of 1 lemon, and a dash of the juice
freshly ground black pepper, to taste
method:
Preheat the oven to 190C/375F/Gas 5. Place the asparagus and piccolo cherry tomatoes on a baking tray and drizzle with extra virgin olive oil. Scatter over the garlic and fennel seeds, then lay the rosemary sprigs on the side. Roast for about 10 minutes, or until the asparagus is cooked through.
Remove from the oven and crumble over the feta. Add the zest, lemon juice and freshly ground black pepper, then drizzle with a dash more olive oil. You may not need to season with salt as the feta will bring salt to the dish already.
Print Recipe
www.instagram.com/piccolocherrytomato/
Did you make this recipe?
Share your creations by tagging @livegreenandgood on Instagram with the hashtag #livegreenandgood