Radish and Pea Salad
Serves: 4
Ready in: Under 15 Mins
Cost Cutting Eco Friendly Gluten Free‏ Quick Make
Radishes, like those little pots of cress, are one of the overlooked pleasures of the British vegetable repertoire. Come the summer, there is hardly a fridge that doesn't have a cucumber rolling around in the bottom drawer, but radishes? The pretty crimson marbles, which the ancient Greeks valued so highly that they offered golden ones up to Apollo, have fallen out of favour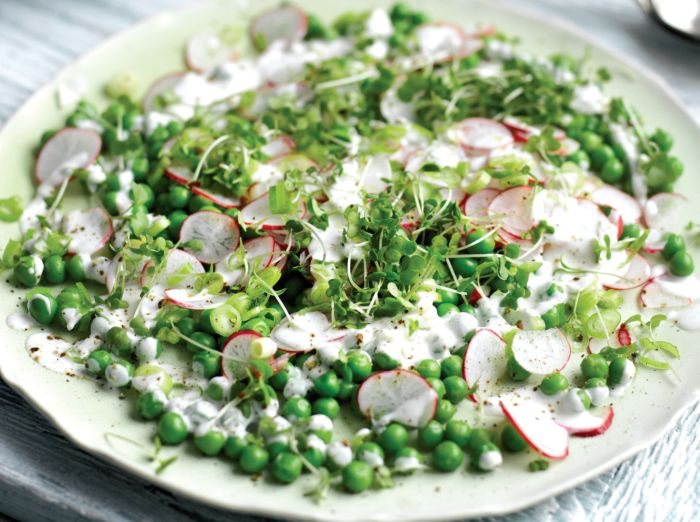 Ingredients:
1 teacupful of fresh peas
10 radishes, thinly sliced
1 spring onion, thinly sliced
3 tbsp crème fraîche
milk
a punnet of cress
black pepper
method:
Lightly cook the peas in boiling water, then drain and cool under the tap.
Scatter them over a plate with the thinly sliced radishes and spring onion.
Thin the crème fraîche to single cream consistency with a little milk and trickle it over the salad.
Snip over the cress and season with freshly ground black pepper and serve.
Print Recipe
www.loveradish.co.uk
Did you make this recipe?
Share your creations by tagging @livegreenandgood on Instagram with the hashtag #livegreenandgood