Pumpkin Cake
Serves: 6
Ready in: 15 to 30 mins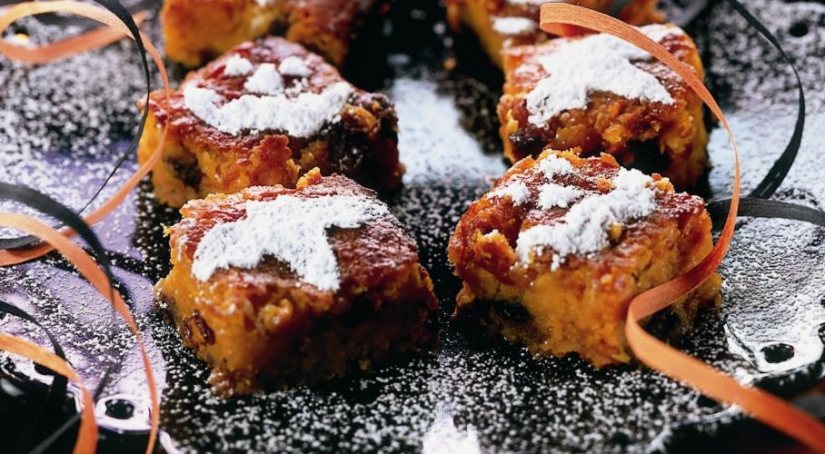 Ingredients:
1.35kg pumpkin or butternut squash, peeled, deseeded and diced
½ tsp grated nutmeg
150g light brown sugar
1 tsp salt
115g desiccated coconut
397g can Carnation Condensed Milk
1 tsp vanilla extract
55g butter, melted
55g raisins
method:
Preheat the oven to 190°C, 375°F, Gas Mark 5.
In a large pan add the pumpkin and cook in boiling water for 20 minutes, or place in a large bowl and microwave on high with 3 tablespoons water for 10–15 minutes until soft. Mash and cool slightly.
Grease an 18cm x 25.5cm rectangular baking dish. In a large bowl mix together the remaining ingredients and the cooked pumpkin.
Spoon into a prepared dish and bake for 55-60 minutes until slightly brown and firm to the touch.
Print Recipe
www.carnation.co.uk
Did you make this recipe?
Share your creations by tagging @livegreenandgood on Instagram with the hashtag #livegreenandgood